Reading Time:
2
minutes
Hanwell Community Centre is one of London's most haunted former schools…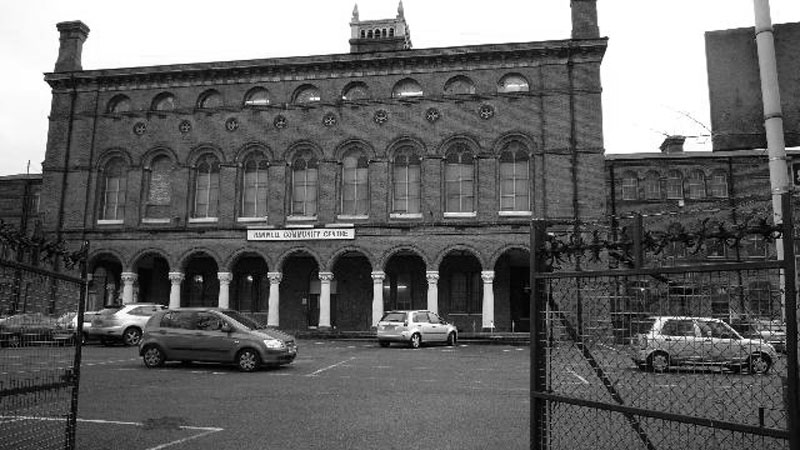 Once the building was the Central London District School, a residential school opened in 1849, which could accommodate up to 1,200 pupils from local workhouses.
It became known as the Cuckoo School.
A number of ghostly experiences have occurred here at the Westcott Crescent premises in Hanwell.
The inexplicable sound of children laughing and crying can sometimes be heard only by kids.
One local, 'Big Dave', described how there were several tales about the building being haunted when he was growing up in Hanwell's Cuckoo Estate, and as a teenager had a couple of experiences.
'Light' comes out of Hanwell Community Centre windows
In the first incident, 'Dave' and his friends were hanging about, when they saw a light coming from one of the windows.
Looking in, they saw a figure writing something by what appeared to be candle light.
Being cocky thirteen year olds, the lads shouted at it, but got no response.
They then threw stones at the wire meshing covering the window, at which, the figure turned to the boys, before disappearing, with the light, leaving the boys terrified and unable to go to the building for months.
In the second incident, a year later, the janitor, 'Dave' and some others were leaving the building after it closed for the evening at 10 pm.
It was found a light was on, but on going in, the light was actually off. This left the caretaker unwilling to be in the building alone.
Have you seen a ghost in Hanwell? Tell us about it in the comments section below!
Discover more ghosts in Haunted London on Spooky Isles.