The Vampire Lovers (1970) REVIEW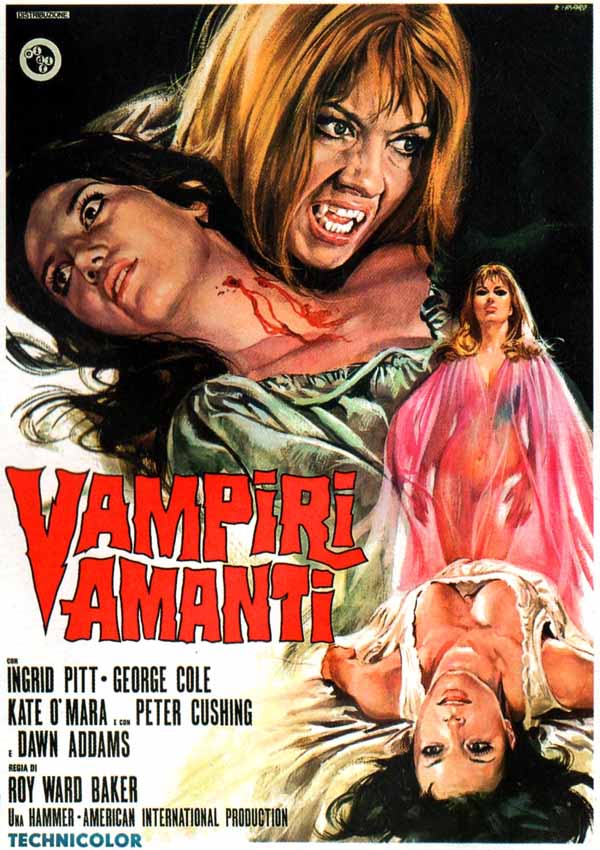 ---
TITLE: The Vampire Lovers
YEAR RELEASED: 1970
DIRECTOR: Roy Ward Baker
CAST: Ingrid Pitt, Peter Cushing, George Cole, Kate O'Mara.
FUN FACT: During production, Ingrid Pitt's fangs were constantly falling down Kate O'Mara's cleavage. Apparently, the crew were more than willing to retrieve them.
FUN FACT 2: John Forbes-Robertson, seen here as the mysterious 'Man in Black', later played Dracula in Hammer's final vampire movie Legend of the 7 Golden Vampires.
FUN FACT 3: The Vampire Lovers is the film that Robert Quarry's vampire settles down to watch on TV in AIP's The Return of Count Yorga (1971).
---
Today in our Karnstein Sexy Vampire series, STEPHEN MOSLEY starts off with The Vampire Lovers 
Related Posts via Taxonomies