Reading Time:
3
minutes
ANDREW GARVEY checks out Stoke-on-Trent in Staffordshire's spookiest places
Hanley Town Hall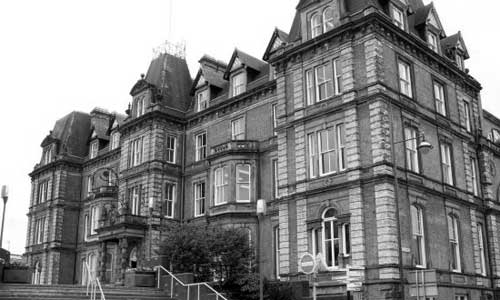 Stoke-on-Trent is made up of six historically-distinct towns. One of these is Stoke. But the city centre is Hanley. A few years ago, the city council took to calling Hanley the 'City Centre'. But everyone locally still calls it Hanley. So beware of that if visiting, and of the ghosts, obviously. In October 2013, Richard Hawkins of the Staffordshire Paranormal Investigation Team told local newspaper the Evening Sentinel that Hanley's Town Hall "is rife with history having previously been the main court for Hanley.
The building has obviously seen a lot of people sentenced and a lot of despair making it the perfect place for a ghost hunt. Members of the public can only access certain parts of the building but the corridors around the old court rooms are said to be rife with activity. It is rumoured that an ex-prison guard walks around the corridors in the prison area."
The Leopard, Burslem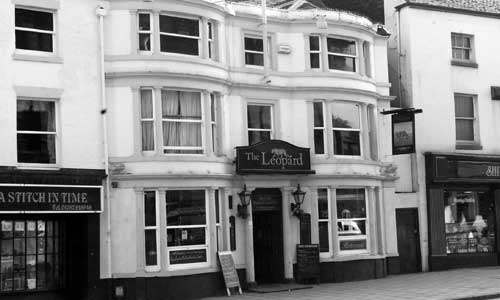 A popular and regular location for paranormal investigations and haunted evenings, one of Stoke-on-Trent's oldest (and best) pubs has been in constant use since the 18th century. Originally built as a coaching house and inn, an ambitious extension to the building in 1878 saw more than 50 additional rooms added, making it the grandest hotel in the city.
Without the trade to sustain them, these and a series of tunnels, were closed off and abandoned in the 1950s. The Leopard is hugely important historically as a meeting place for Industrial Revolutionary giants Josiah Wedgwood and James Brindley, and was featured in Arnold Bennett's novels. These days, the Leopard's wider reputation is based around those now re-opened rooms and the ghosts reputed to haunt them.
Gladstone Pottery Museum, Longton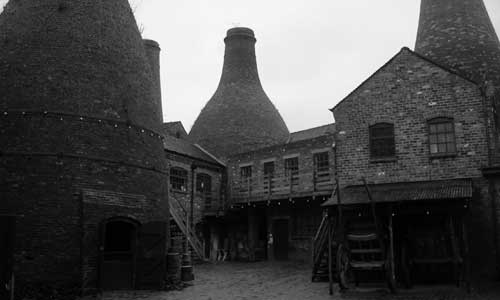 I should probably declare an interest here. I used to work at Gladstone. And I'd encourage anyone and everyone to visit, not because of anything supernatural, but because it's just great. It's also of interest to Dr. Who fans as a filming location for the Ultimate Foe in 1986, Colin Baker's final appearance as the Doctor.
Anyway, shameless sales pitch over with, Gladstone was featured on Britain's most famous paranormal television show Most Haunted in 2006. While I never encountered anything strange (the odd visitor, aside) staff have consistently reported unusual sightings, objects being moved around and unexplained footsteps and noises for many years.
Ford Green Hall, Smallthorne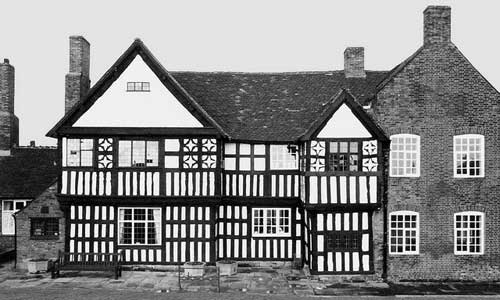 The city's oldest house was bound to attract more than its share of ghost stories. And it has some good ones. Still open as a museum, and run by a charitable trust, we've covered this one before, in some detail. Read "Ford Green Hall, Stoke-on-Trent's Oldest Haunted House".
Captain Smith's birthplace, Hanley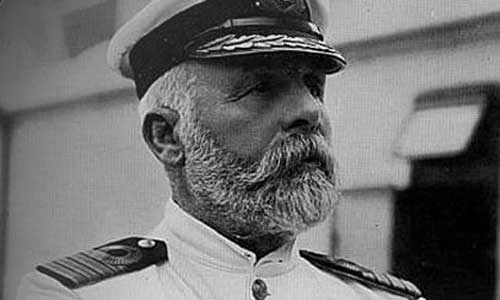 In 2012 the Daily Mail featured a story about the birthplace and childhood home of Edward John Smith, captain of the Titanic. The end terrace at 51 Well Street in Hanley, which owners Neil and Louise Bonner had been renting out for a decade, was supposedly haunted by the late captain. With tales of "a really cold chill passing over them – as cold as an iceberg" and an incident where the kitchen flooded and the Bonners "definitely had that sinking feeling… but it's all water-tight now" it's hard to escape the feeling this one isn't exactly being taken seriously.
Unfortunately, there's quite convincing evidence that Smith never lived at number 51, but instead was born at number 86. While it should make a good yarn – ghosts! the Titanic! together! – it appears that, watery puns and all, this might possibly be one of the least convincing ghost stories told by anyone, ever.
ANDREW GARVEY lives in Staffordshire. His latest book, "Little Penny Dreadfuls", co-written with Mike Staples, is available from Amazon.