Reading Time:
3
minutes
BRONTË SCHILTZ explores how the BBC's Dracula miniseries from 2020 dug deep to revitalise the classic vampire story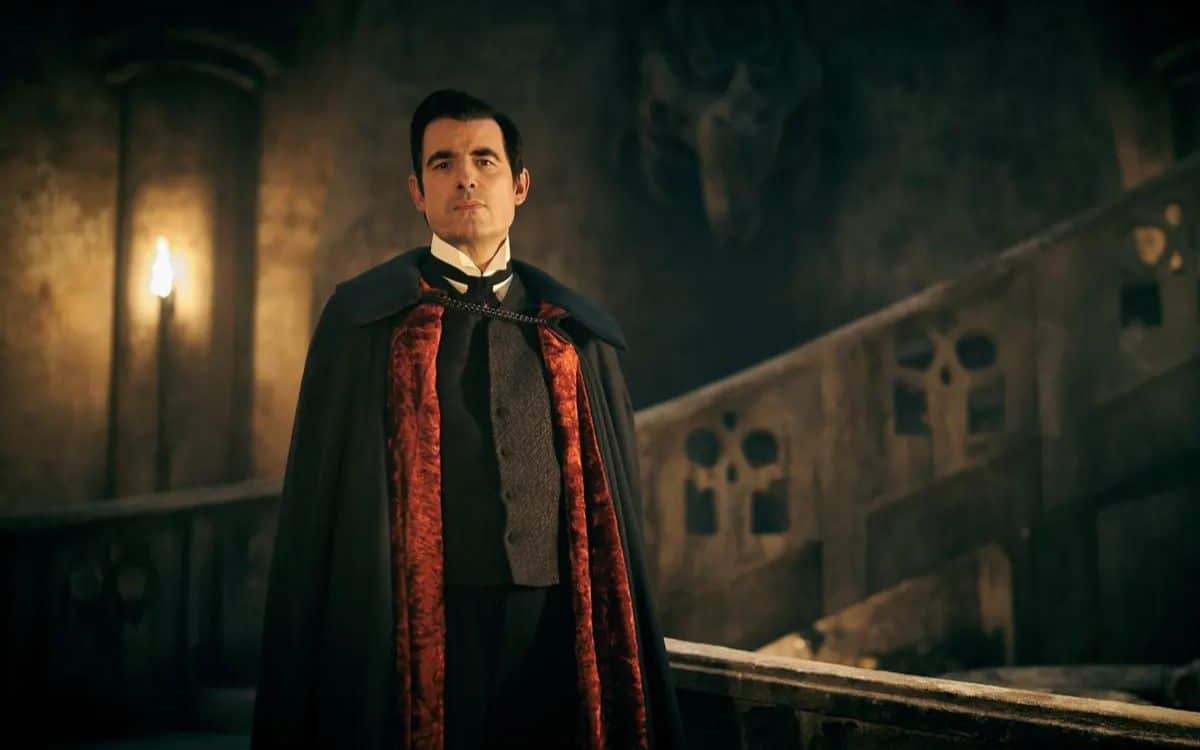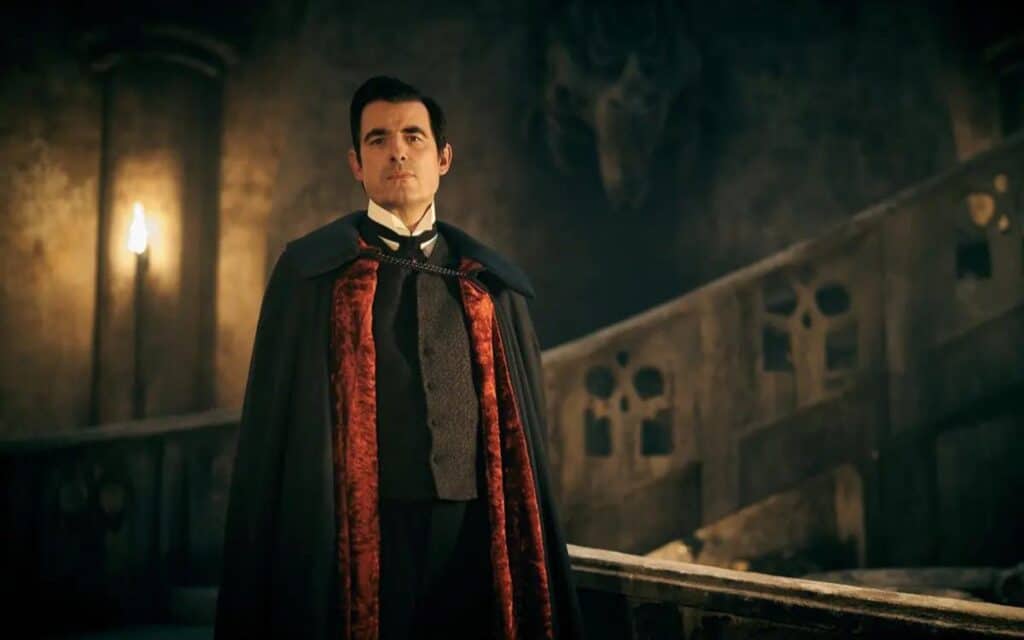 In January 2020, Dracula, a three-part miniseries by Sherlock creators Mark Gatiss and Steven Moffat, aired on BBC One to mixed reviews.
Adapted from Bram Stoker's 1897 novel of the same name, the series made significant departures from its source, dividing viewers – but also paid homage to the history of horror, including aspects of the novel that rarely see the light of day.
In his articles, Chris Newton noted several of these references: Bela Lugosi-esque costuming and shooting locations borrowed from Nosferatu and the Hammer classic, as well as nods to John Polidori's The Vampyre, the first vampire novel; Doctor Who, then run by Moffat; and Inside No. 9, by Gatiss' erstwhile co-stars from The League of Gentlemen.
These sit alongside other treats for eagle-eyed horror fans. In the first episode, as Dracula takes Jonathan Harker through his castle, they pass a portrait bearing a striking resemblance to Peter Cushing, who played vampire slayer Van Helsing in Hammer's 1958 adaptation.
This speaks volumes on the enduring nature of the tale (it has been told many times before and will be told many times again), the theme of immortality (it has, it seems, always been in the process of being told) and Moffat and Gatiss' approach to adaptation (as with much of their work, it offers knowing winks to an erudite audience).
Later, when Jonathan discovers a room of coffins, one is splattered with blood, evoking Hammer's opening credits, while decaying bodies crammed into boxes recall The Hunger and a shrunken skull turning towards the camera has flavours of Psycho.
Elsewhere in the episode, Jonathan's missing fingernails recall the visceral horrors of Ringu and American remake The Ring, while in the second, an animated hand scuttles straight out of The Addams Family. In the finale, a glimpse inside Jack Seward's home reveals wallpaper with the same pattern as The Overlook's hallway carpet in Stanley Kubrick's The Shining.
Yet the adaptation also has something fresh to say about its source material. In the first few minutes, Sister Agatha Van Helsing, based on her male namesake, poses a frank question: "I'm asking, Mr Harker, if you had sexual intercourse with Count Dracula."
This dialogue contributed to the programme's divisiveness: while some revelled in the transgression (which is, after all, rather the raison d'être of Gothic fiction), others accused the writers of departing from the source material either to appeal to certain demographics or generate shock value. A closer look at the novel, however, tells a different story.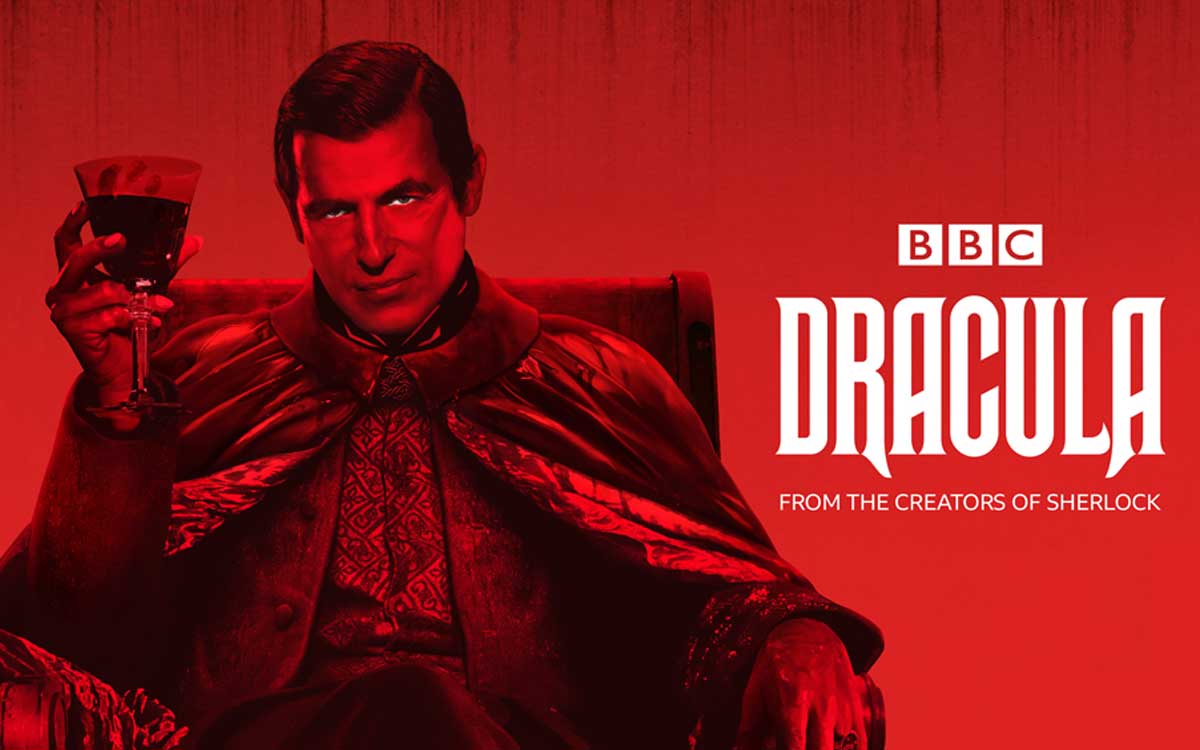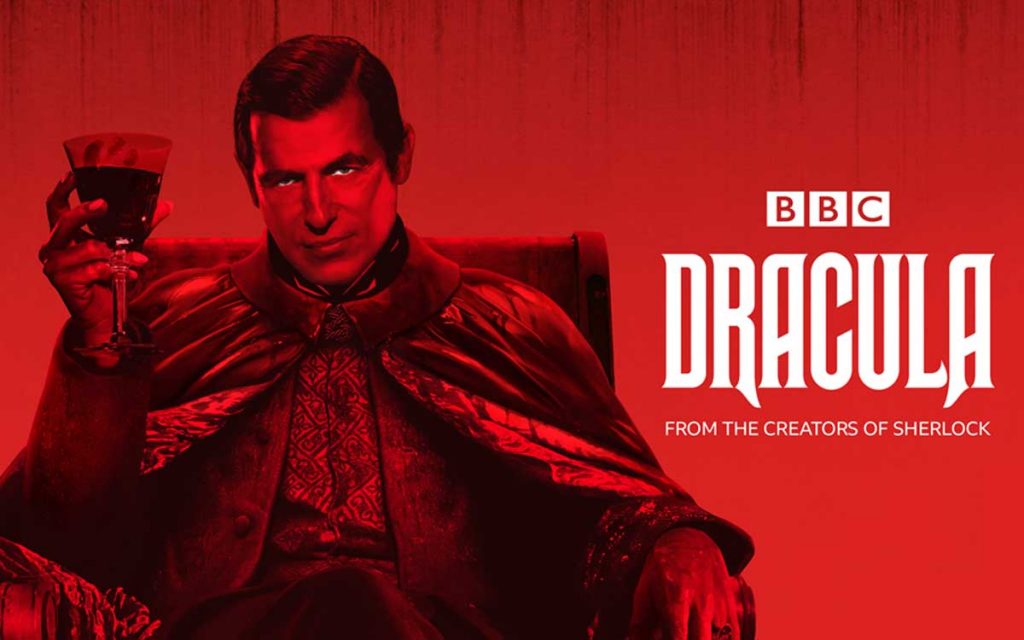 In Dracula's third chapter, the Count discovers his three vampire "brides" preying on Jonathan and cries: 'How dare you touch him, any of you? … This man belongs to me!' One of the female vampires challenges him: 'You yourself never loved; you never love!'
Then, Jonathan records, 'the Count turned, after looking at my face attentively, and said in a soft whisper: "Yes, I too can love; you yourselves can tell it from the past"' – Dracula's sole tender utterance.
Moreover, England's first successful transfusions were performed by obstetrician James Blundell between women experiencing postpartum haemorrhage and their husbands, attaching sexual connotations to blood-sharing.
Stoker evokes this connection when Arthur expresses that since 'the operation where his blood had been transfused to his Lucy's veins … he felt … as if they two had been really married, and that she was his wife in the sight of God', and Lucy, in her undead state, addresses Arthur as 'husband'. Dracula's feeding and conversions are thus (bi)sexually coded.
In the programme, this is even written into the score – the use of glasses of blood recreates sound effects used in magic lantern shows, which, as David Jones explores, frequently focused on horror and sexuality, often simultaneously.
In his foreword to Playing Gay in the Golden Age of British TV, Gatiss notes 'how far British broadcasting has come- and come out- into the sunlight.' Fittingly, the programme ends with Dracula doing exactly that in a twist on his destruction in the Hammer version – a parallel noted by YouTuber Rebekah.
This is an adaptation interested less in blood and guts (though it has those in spades) and more in probing what it means to be human. In spotlighting the desire at the story's heart, it refreshes one of the world's most-adapted novels.
What did you think of the BBC's Dracula? Tell us in the comments section below!
BRONTË SCHILTZ is a journalist, writer and academic based in Manchester. She is on Twitter at @BronteSchiltz and her work can be found at bronteschiltz.squarespace.com.
Watch BBC's Dracula Official Trailer