SIMON BALL heads off to the Amazon jungle, where a group of explorers find more than they bargained for in Extinction: Jurassic Predators 2014.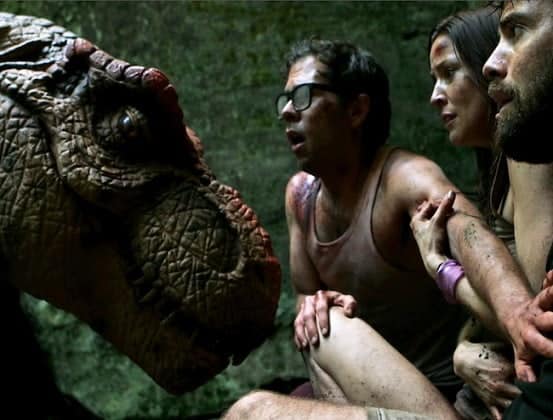 TITLE: Extinction: Jurassic Predators (aka Extinction, The Expedition)
RELEASED: 24th August 2014
STARRING: Daniel Caren, Sarah Mac, Ben Lloyd Holmes, Neil Newbon
WRITERS: Adam Spinks and Ben Lloyd Holmes
DIRECTOR: Adam Spinks
At a front door somewhere in England cameraman James (Daniel Caren) collects presenter Michelle (Sarah Mac) to take her to the airport.
Yes, Extinction Jurassic Predators is yet another found footage movie so James films every last trivial thing that the film crew do on their way to Peru's darkest jungle in a desperate attempt to pad the movie's running time out to one hour and 40 minutes.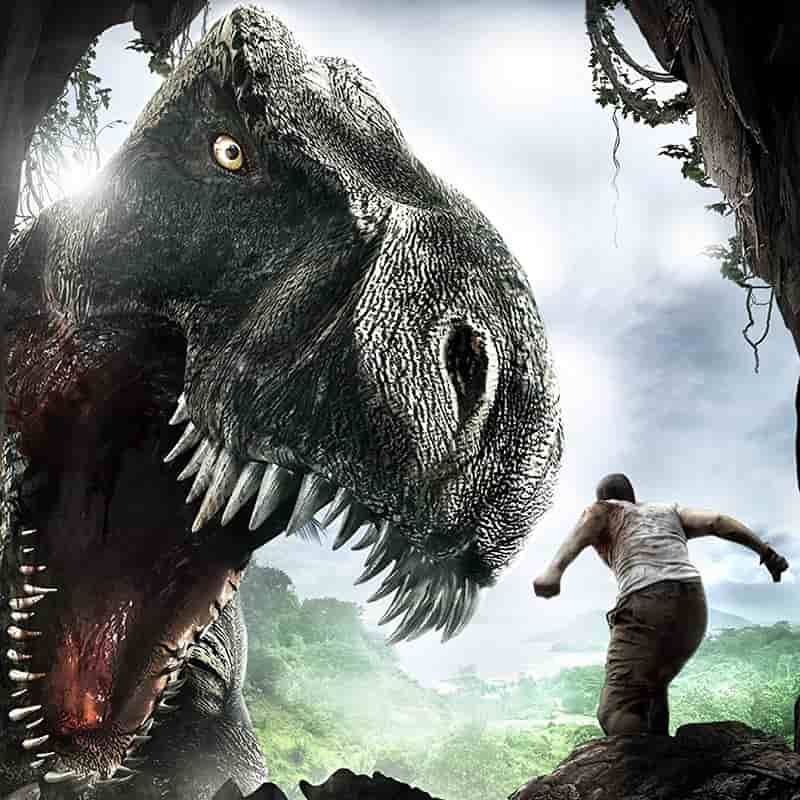 Safely down on the ground in Peru James and Michelle team up with Professor John Howson (Ben Loyd Holmes) and they are off searching for new species in the jungle (heroically played by Welsh woodlands intercut with South American library footage).
The occasional critter from a specialist pet shop gets taken out of their box out for a close-up, to spice up the more mundane found footage material that clunks along before the dinosaurs eventually turn up and eat nearly everybody.
Top marks to the film's SFX team for using models and puppetry to realise the dinosaurs rather than CGI. But there just isn't enough screen time for the critters to make the legend from the DVD box ("Jurassic World and Extinction make it the year of the Dinosaur Movie") ring true.
Watch Jurassic Predators 2014 trailer
What did you think of Jurassic Predators 2014? Tell us in the comments section below!