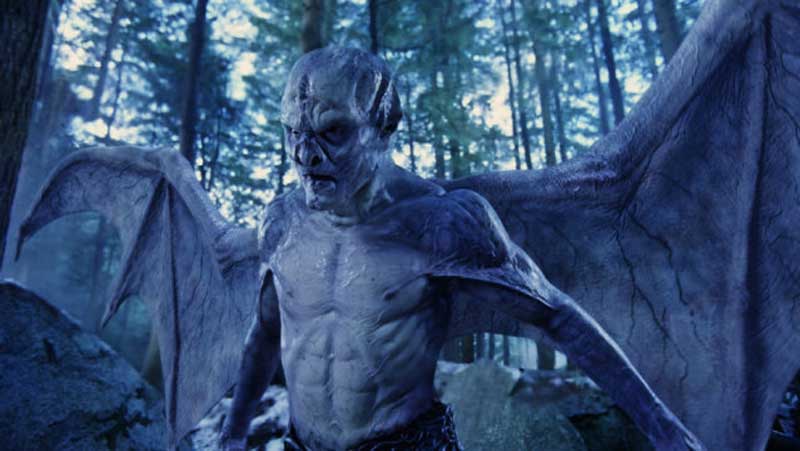 ---
TITLE: Underworld Evolution
YEAR RELEASED: 2006
DIRECTOR: Len Wiseman
CAST: Kate Beckinsale, Scott Speedman, Tony Curran, Derek Jacobi, Bill Nighy
---
Underworld Evolution, the first sequel to Underworld (2003), continues to story of vampire warrior Selene (Kate Beckinsale) and her vampire-werewolf hybrid lover Michael Corvin (Scott Speedman) and their journey for the truth behind their bloodlines.
We discover what was myth in the first film is actually reality in the second and that a whole new world of trouble is about to begin when sleeping vampire elder Marcus wakes and wants his place at the top.
Len Wiseman returns as director to give us more backstory to the Vampire-Lycan War.
We learn how that the original vampire and werewolves were twin brothers, vampire Marcus (Tony Curran) and werewolf William (Brian Steele), the sons of the immortal ancient warlord Alexander Corvinus, played by Derek Jacobi.
Originally, the first werewolves were so brutal, their leader William had to be imprisoned for all eternity. A key to this tomb was created and we discover this is the necklace taken from Lucian's neck in the first film.
The basic plot of Underworld Evolution as that Marcus attempts to get the necklace back so he can help his brother escape. There's other things going on but as in all Evolution films, there is a lot of chasing and people wanting things.
There's more backstory in Underworld Evolution, which probably makes it a better film than the first. The tale of Alexander Corvinus, the immortal who couldn't take it upon himself to kill his sons even though they were monsters, is particularly intriguing and Derek Jacobi is always good in everything he does.
The special effects in the Underworld series are impressive, especially the werewolves. Yes, they are CGI and that is clearly not better than live, Rick Baker type effects, but in the action sequences, they look great.
I also enjoyed Tony Curran's character of Marcus – the original vampire – especially when he transformed into the mega-huge vampire demon with his mighty wing span that he uses to harpoon his enemies. Fantastic stuff.
The next sequel is actually a prequel, Underworld: Rise of the Lycans (2009).
---