Reading Time:
2
minutes
Varney the Vampire was the original king of the undead who inspired all who came after him, says DR KAJA FRANCK
Varney the Vampire; or, the Feast of Blood (1845-47) has never attracted the same attention either academically or in popular culture of other vampire narratives.
Preceding Bram Stoker's Dracula (1897) by 50 years, it is the infamous Count who lives on in the popular imagination rather than Varney.
However, the Victorian interest in vampires, reflected in numerous publications, existed well before Stoker stumbled upon the name Vlad Dracul in a Whitby library.
The series, attributed to either James Malcom Rymer or Thomas Peckectt Prest, ran in weekly instalments from 1845-1847 published in Penny Dreadfuls: cheaply produced pamphlets known for their schlocky and gory story lines – think of them as Victorian B-movies.
When Varney the Vampire was published in book form in 1847, the original edition was 876 pages with 232 chapters!
Who was Varney the Vampire?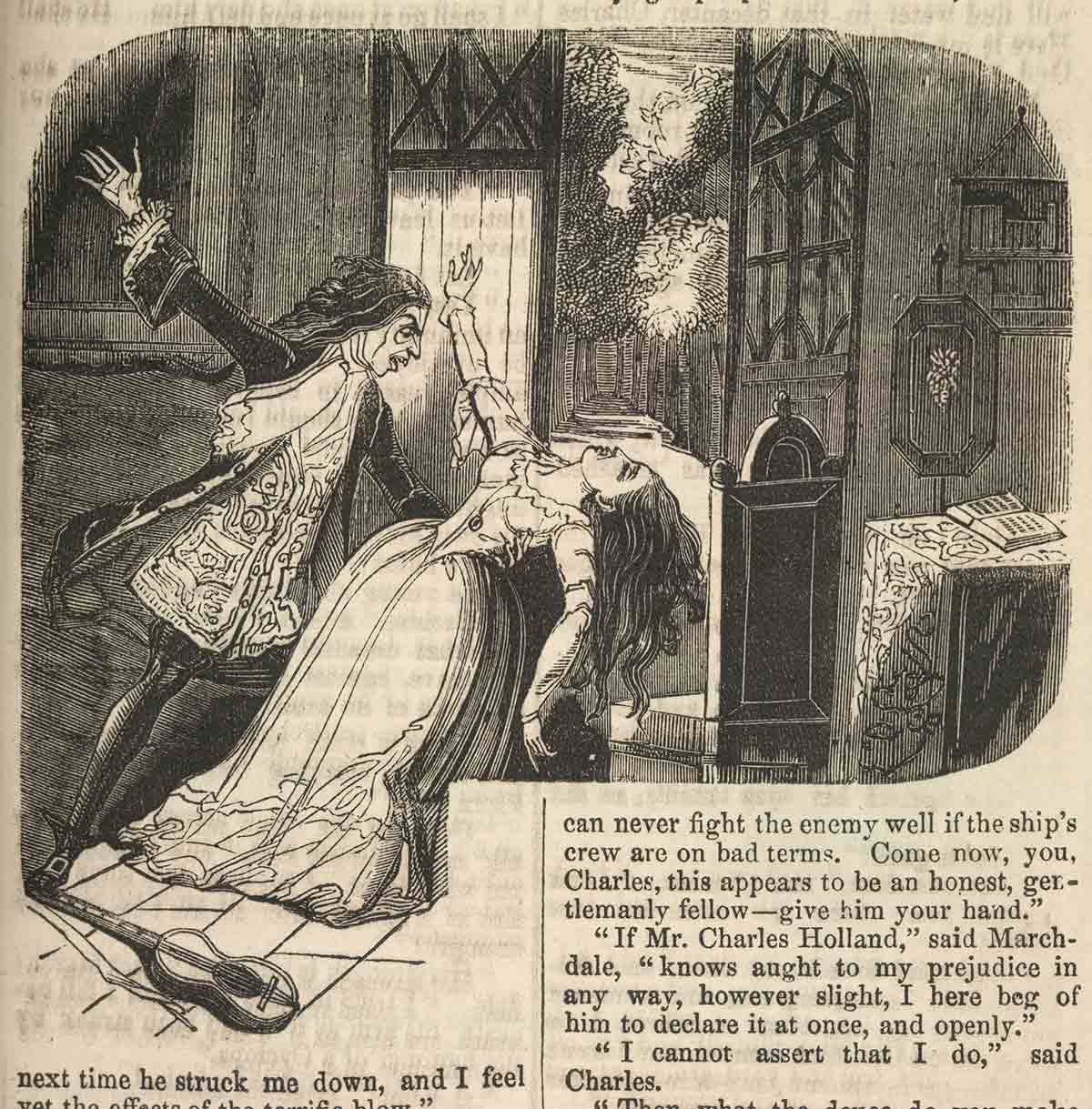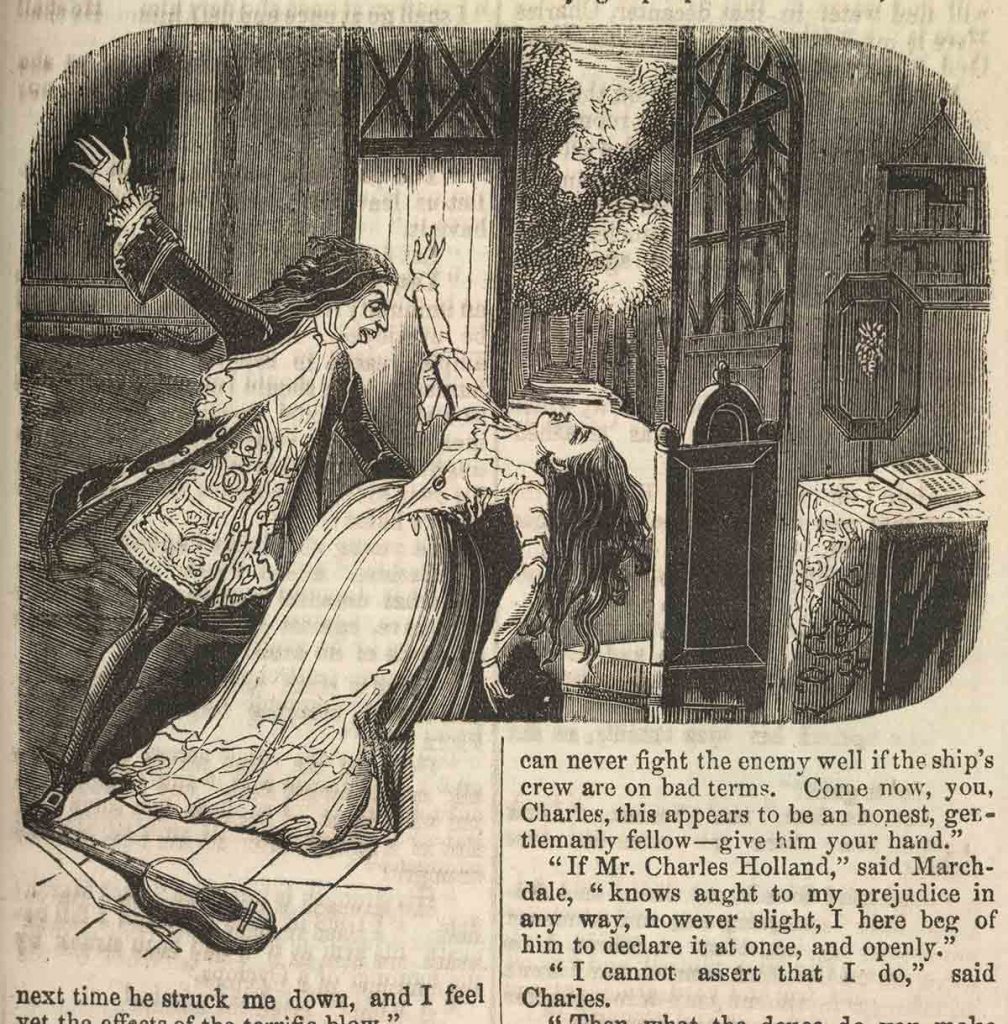 Varney, the titular antihero, brings upset to the Bannerworth family throughout the series as he starts his life as a monstrous vampire.
Due to Varney's popularity, the series was long-running. This was to have two major impacts.
Firstly, the storylines are often meandering and confusing as the author padded out the initial idea.
It's a similar fate that has befallen longer running, successful series even until this day. Secondly, and more interestingly, Varney's character is shown to evolve.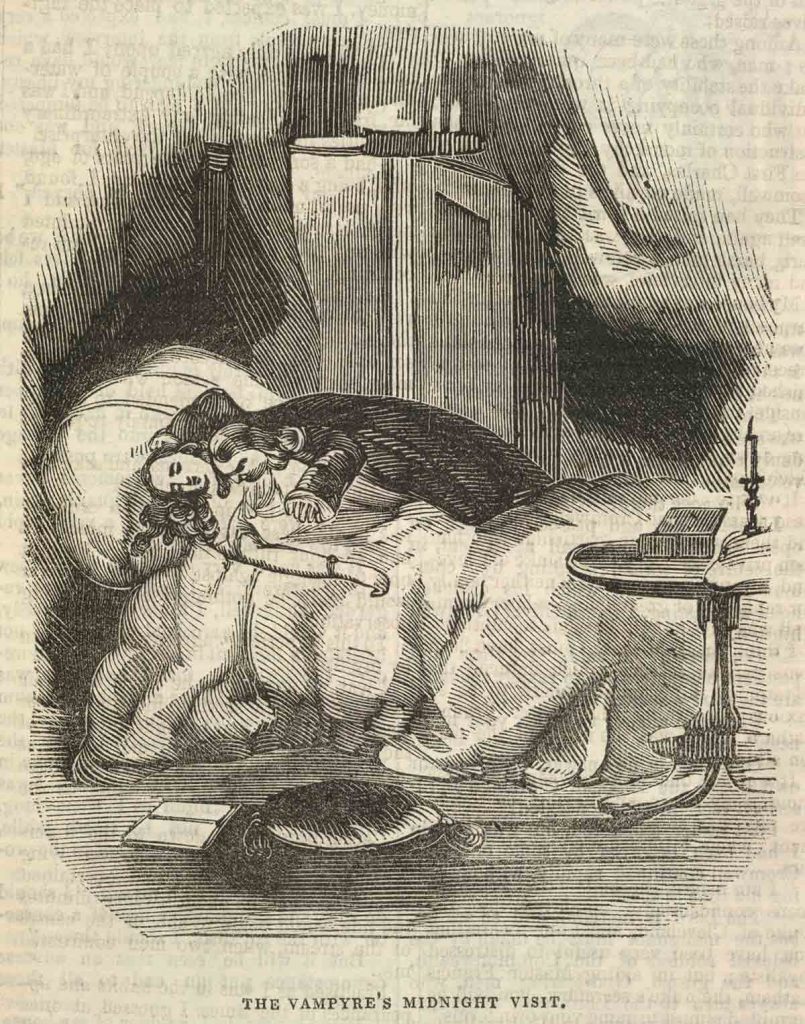 He moves away from the role of simple monster becoming more sympathetic. It is the type of narrative that affects the characterisation of the vampire.
'Death-to-the-monster' stories suit more discrete types of story-telling but an extended narrative lends itself to a monster with depth.
Varney does die but it is by his own hand as he realises the evil he has done and decides to throw himself into a volcano to atone.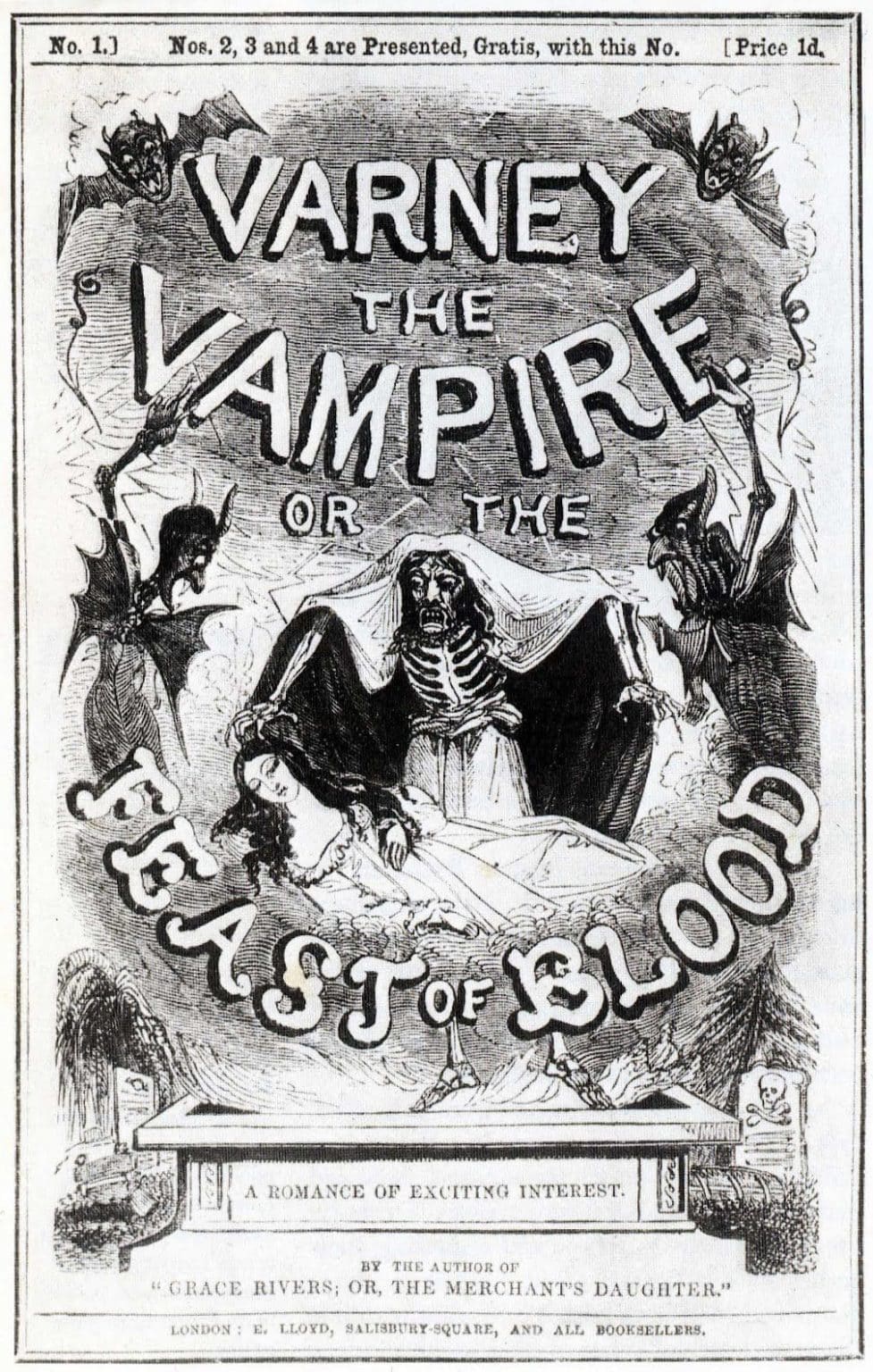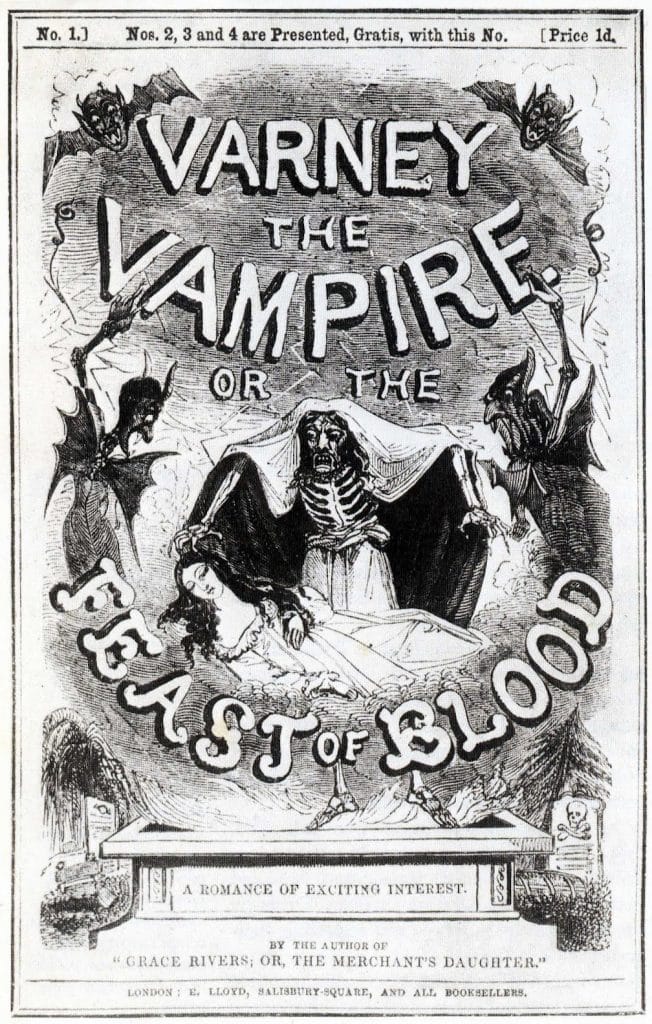 We can still see the impact of this character evolution today whether Spike from Buffy the Vampire Slayer or Damon Salvatore in The Vampire Diaries.
Varney was one of the first vampire tales to show that everyone loves a bad boy – especially one that can be redeemed.
Have you read the 876 pages of Varney the Vampire, or The Feast of Blood? Tell us what you thought in the comments section below!