Reading Time:
3
minutes
TRESSA YEOMANS examines the life of Rugeley's least favourite sons, William Palmer – one of the 19th century's most infamous mass murderers
William Palmer, an English doctor found guilty of murder in one of the most notorious cases in the 19th Century, was hanged at Stafford prison for his crimes in 1856.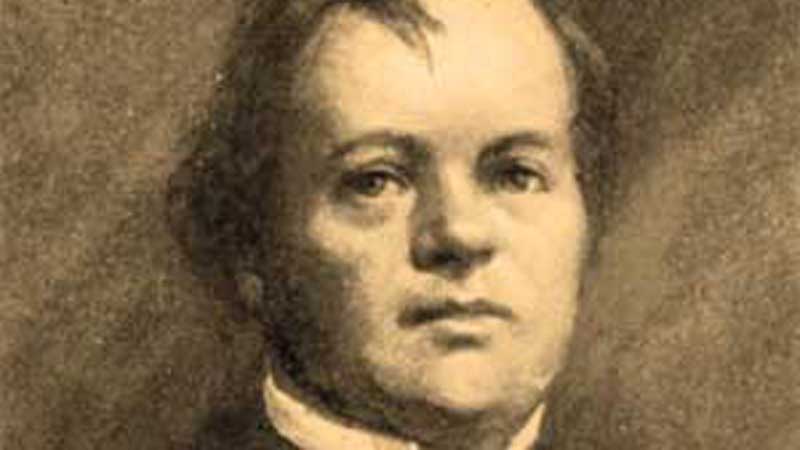 Palmer was born 6th August 1824 in Rugeley, Staffordshire. He was the sixth of seven children to Sarah and Joseph Palmer. His father worked as a sawyer and died when William was 12 leaving Sarah with a legacy of £70,000.
At 17, Palmer worked as an apprentice at a Liverpool chemists but was dismissed after three months following allegations of stealing money.
He studied medicine in London and qualified as a physician in August 1846. After returning to Staffordshire, he met plumber and glazer George Abley at the Lamb and Flag, where a drinking contest was accepted; Abley was carried home where he died in bed.
William married Ann Thornton whose mother inherited a sum of £8000. Two weeks after staying with Palmer, she died (18th January 1847). She was known to have lent him money. Death certificate stated death of apoplexy. It was claimed Palmer was disappointed with the inheritance he received having expected more.
Palmer became interested in horse racing and here his problems started. He met Leonard Bladen at the races and Bladen lent Palmer £600. Bladen died in agony at Palmer's house on 10th May 1850. Bladen's wife was surprised to find Bladen had no money on him despite a large win at the races. Also his betting books were missing thus there were no evidence he had lent Palmer money. Palmer was noted at present at death and death certificate stated "injury of hip abscess to pelvis".
William and Ann had five children only his first son William Brookes Palmer survived.
Elizabeth Palmer died 6th January 1851, two and a half months old
Henry Palmer died 6th January 1852, one month old
Frank Palmer died 19th December 1852, seven months old
John Palmer died 27th January 1854, three to four days old.
Infant mortality was not uncommon at the time but after Palmer's conviction it was speculated he killed the children to avoid more mouths to feed.
By 1854, Palmer was heavily in debt from creditors and began forging his mothers signature to pay off debts. He took out a life insurance policy on his wife Ann. Ann's death followed on 29th September 1854, age 27, allegedly of cholera.
Palmer then took out a life insurance on his brother Walter. Walter was a drunk and his brother William readily supplied him with Gin and Brandy. Walter died 16th August 1855 but the insurance company refused to pay and sent out investigators to make an enquiry in to Walters death.
William Palmer plans to kill his friend
Debts spiraling out of control, Palmer hatched a plan to murder his friend John Cook.
John Parsons Cook inherited a fortune of £12,000 in November 1855. Cook had a win at the races the pair celebrated but Cook started to complain his brandy was burning his throat. Palmer tried to convince onlookers that nothing untoward was in Cooks glass, after Cook was ill and told two friends that believed Palmer was to blame.
Palmer had brought Strychnine from a surgery and put the grains in 2 tablets and gave them to Cook.
Cook died 21st November *( 1.00am), screaming he was suffocating.
An inquest was held after a botched post mortem with the cause of death classed as apoplexy.
It was believed Palmer interfered with the examination by taking the stomach contents. A second post mortem took place 29th November.
No evidence could be found of poison but stated that it was believed that Cook had been poisoned
Palmer was arrested and charged for murder and forgery and detained at Stafford Goal.
Palmer was hanged still claiming Cook did not die of Strychnine.
William Palmer was buried at the Prison Chapel in a grave filled with quick lime.
Some believe that the evidence should not have been enough to convict him to be hanged. Some believed the man was so desperately in debt and in need of money, he did the murder.
What do you believe?
TRESSA YEOMANS is the director/founder of Rugeley Supernatural Society, based in Staffordshire. You can visit the R.S.S. website at www.rugeleysupernatural.co.uk