Reading Time:
4
minutes
Dave Prowse, the only actor to have played two Frankenstein Monsters in Hammer films, has died aged 85. RICHARD PHILLIPS-JONES pays tribute to the man who played Darth Vader…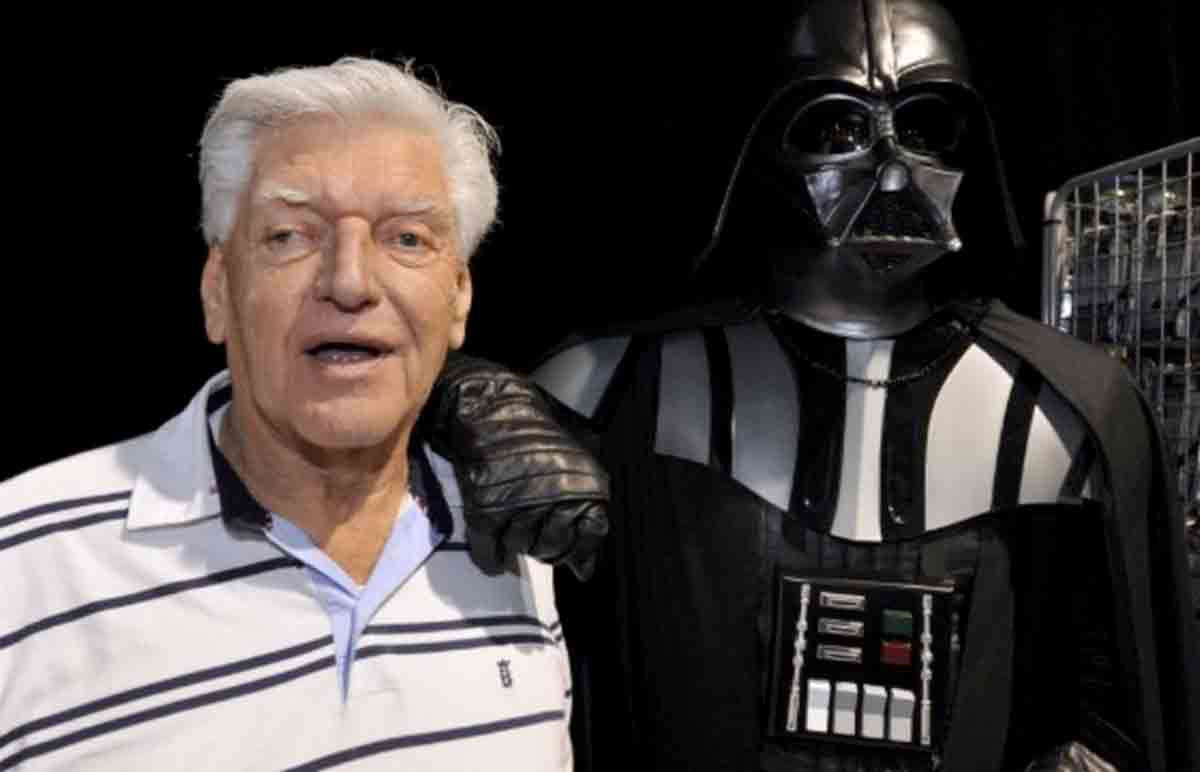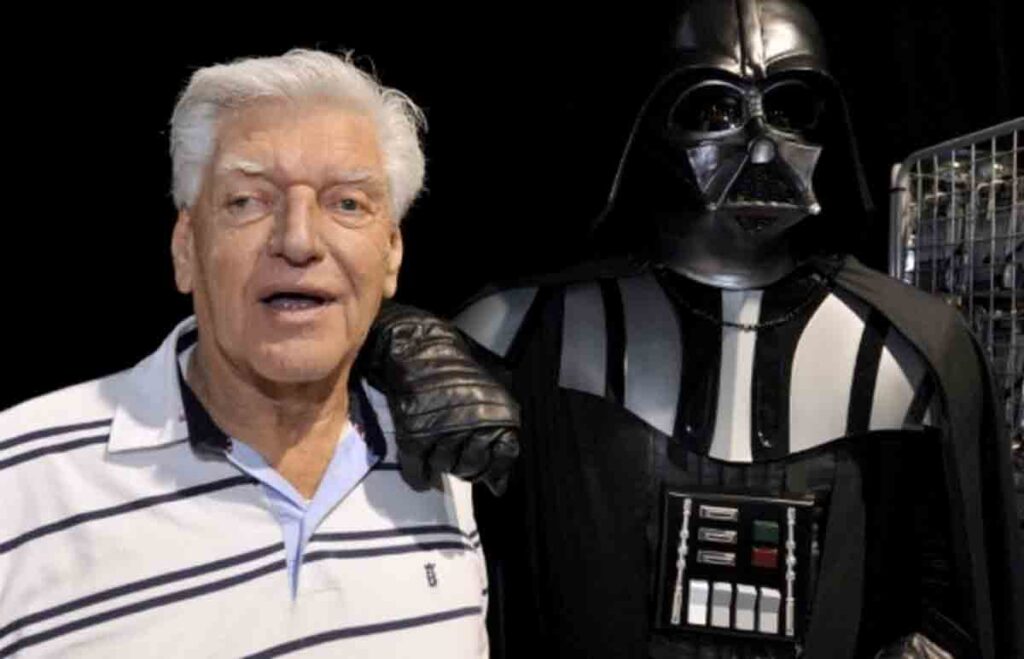 Whenever the name Dave Prowse is mentioned, the first thing that will spring to mind internationally is Star Wars, for he did indeed portray Darth Vader in the three original films of that franchise, released between 1977 and 1983 (albeit dubbed by James Earl Jones).
Mention his name in the UK, and it's just as likely that those of a certain age will think of his long stint as the Green Cross Man, the face of the government's road safety campaign aimed at children.
Of course, in this parish we celebrate his contribution to the classic British horror tradition, one which had an inauspicious beginning.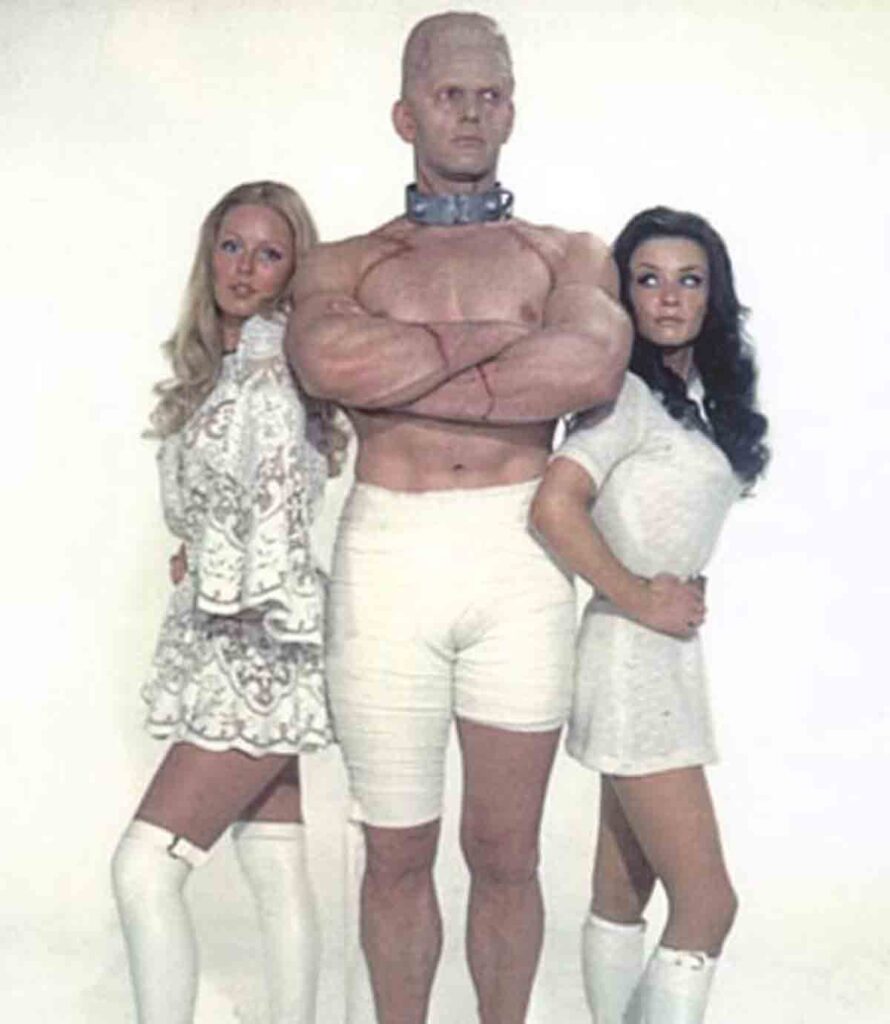 As Prowse himself told it when interviewed later in life, he made his way to the offices of Hammer Films during the mid-60's, and attempted to sell himself as just the man to play one of their monstrous creations. He was given short shrift, but Prowse did not give up on his ambition, and would indeed get to play Frankenstein's creature for the first time in his debut film appearance, an uncredited part in 1967's James Bond spoof Casino Royale.
From that small opening, Prowse started building something of a speciality career in various strongmen and heavy roles on television: He appeared in The Champions, The Saint, Department S, Callan and Ace of Wands in such parts between 1968-70. Someone at Hammer must have been paying attention, for the very company which had apparently rushed him out of their premises just a few years earlier suddenly wanted him.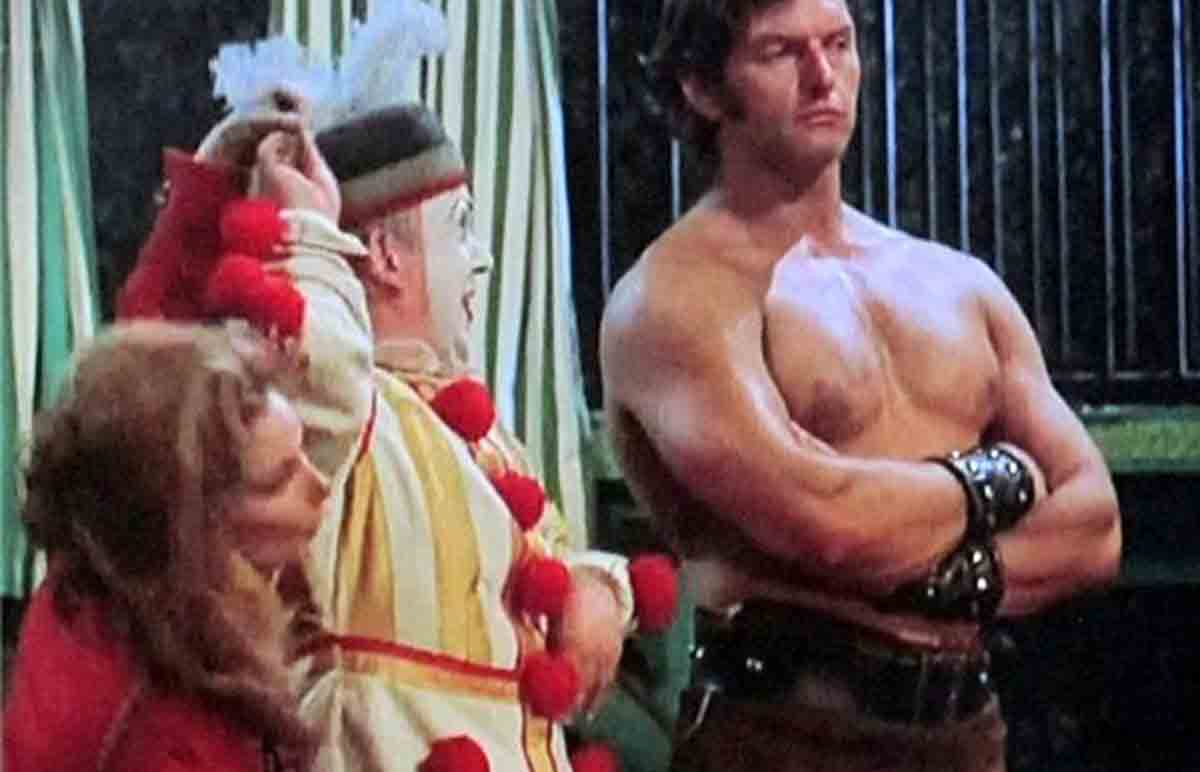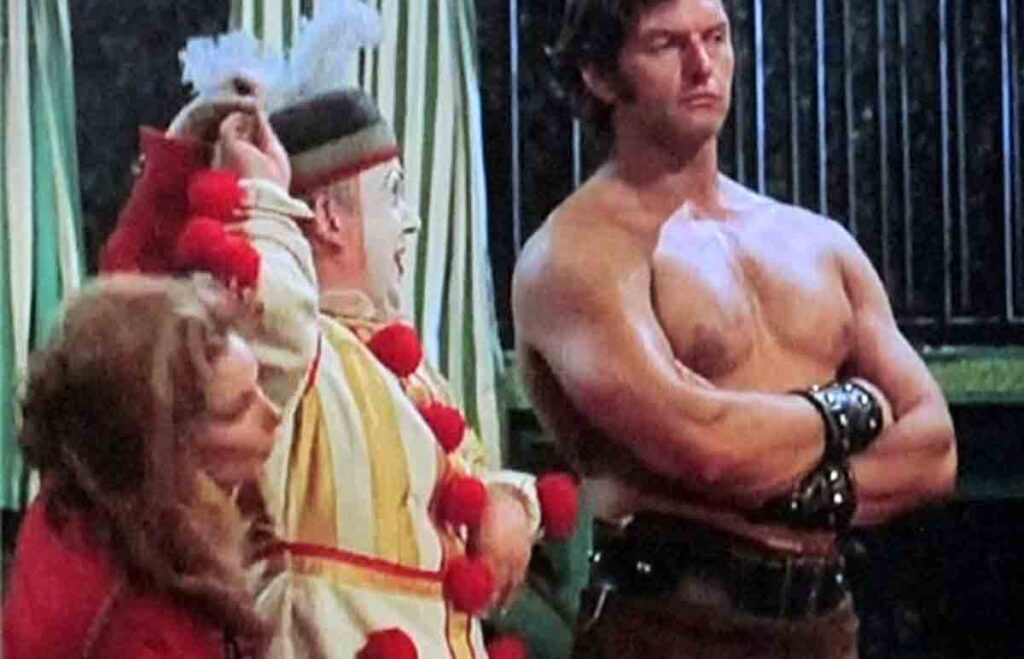 Prowse was cast in Hammer's Horror Of Frankenstein (1970), an ill-fated attempt to reboot their series with a new Baron (Ralph Bates) replacing Peter Cushing. The film would open to general critical indifference and disappointing box-office returns, but time has perhaps shown it to be a bold, if ill-judged stab at bringing Hammer's Baron into the new decade.
Little could Prowse have known at that point that he would go on to do something no other performer would achieve: He is the only actor to play Frankenstein's creation twice for Hammer, and two very different creatures they were.
Whilst Horror Of Frankenstein had Prowse's monster as a nappy-wearing monster-by-numbers, and was clearly played more for laughs, the company nonetheless engaged him in his strongman guise for Vampire Circus (1972) and thought him the ideal choice for their return to basics, a final hurrah for Cushing's Baron in Frankenstein And The Monster From Hell (1974).
Hammer made the right decision, for Prowse more than lived up to the film's title: Looking every bit like something that had been dredged up from the abyss, this creation was sheer brute force, yet with a gentle underlying glint of the great brain that he had been given from a gentle soul. Prowse's performance truly helped to restore dignity to Hammer's Frankenstein series, and give it a splendid coda.
The aforementioned Green Cross Code series of public information films, along with their related promotional activities would take up a great deal of Prowse's time in the ensuing years. He later stated that he was more proud of his work on this project, of its impact in preventing child deaths than anything else in his career, and its place in the psyche of more than one generation of Brits is unquestionable.
Prowse is also undoubtedly deserving of a big chapter in the book of cinema history, purely for portraying one of filmdom's most enduring villains: He once revealed that he had been given the option of playing either Darth Vader or Chewbacca. He explained his choice thus:
"Everyone remembers the villain"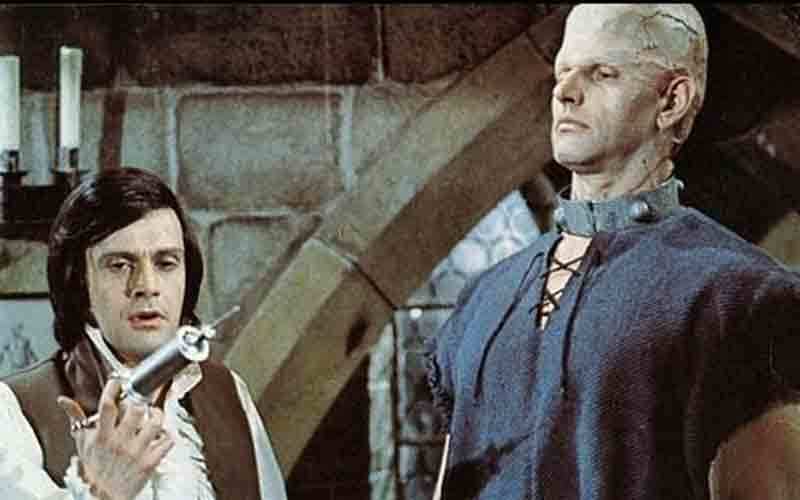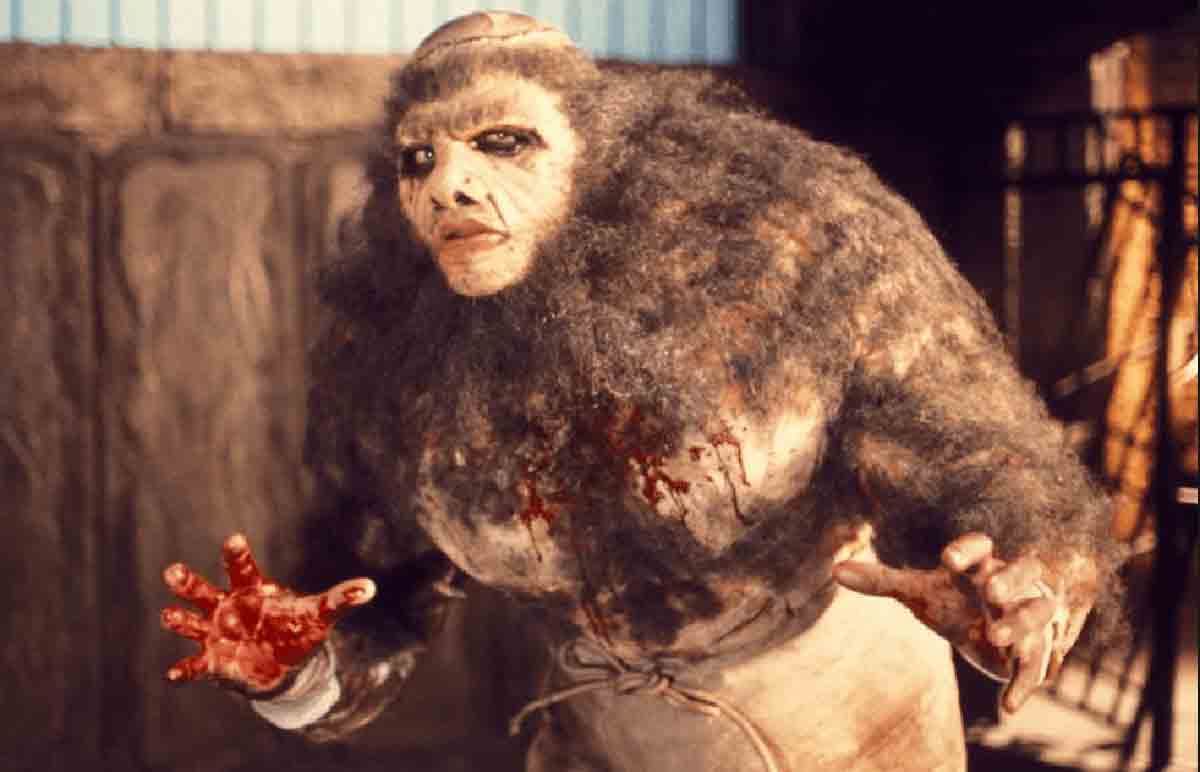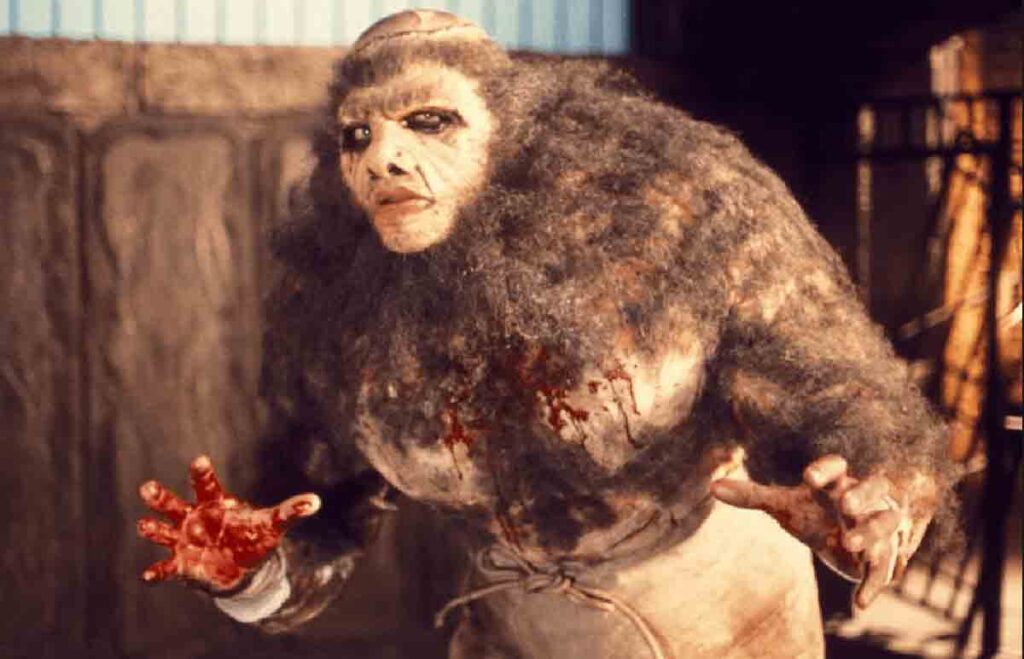 Watch Dave Prowse Darth Vader Interview 1980