Haunting of Hill House: CHRISTINE MILLER discovers the tale of a haunted house in Helensburgh, Dumbartonshire, where a gentleman's spirit refuses to leave the beloved home that so enamoured him in life.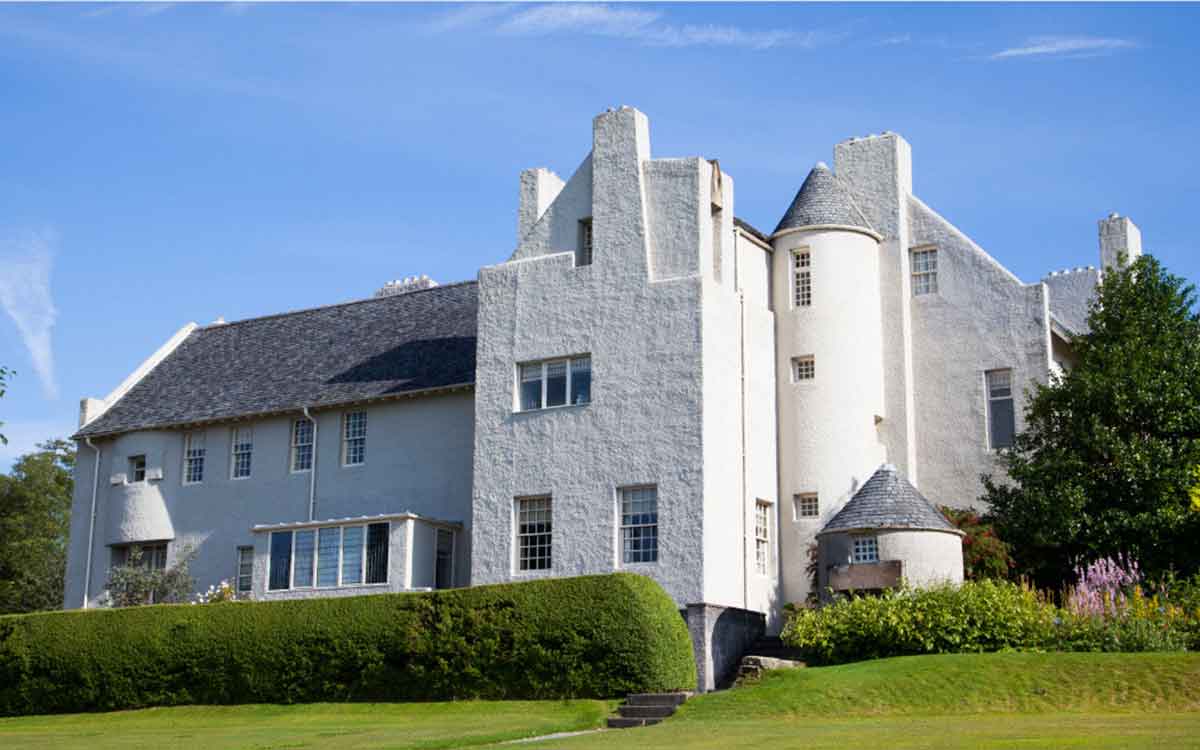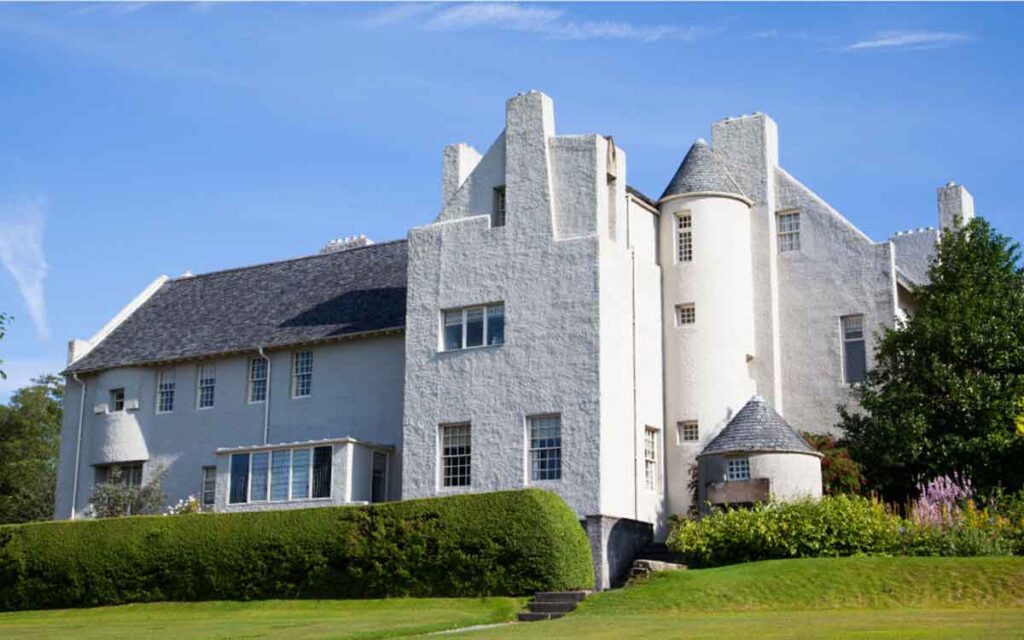 Hill House, in Helensburgh on the West Coast of Scotland, isn't exactly like its horrifying Netflix counterpart.
Well, apart from being very haunted, that is.
The house was designed by none other than the world-renowned Charles Rennie Mackintosh and was built over two years, finally being completed in 1904. It is widely accepted to be one of his finest creations, only outdone by the Glasgow School of Art building.
However, it isn't the famed architect that is said to roam the large grey building, now entrusted into the capable hands of The National Trust for Scotland.
The Commission of a Masterpiece
Walter Blackie was an affluent Glasgow publisher, a partner in Blackie & Sons, which he helped establish in 1890.
He and his wife, Anna, commissioned Mackintosh to design Hill House in which they would live for the last 50 years of their lives.
To say that the Blackie's adored the property is quite an understatement.
As the years advanced, the home would become quite unsuitable for the by-then elderly couple, but such was their love of the house they were determined to stay put.
Fully aware of his good fortune in acquiring a house designed by such a respected man, Walter and Anna remained enchanted by their residence throughout their lives, all the way up to Walter's death in 1953 at the grand age of 92.
Walter Blackie's Ghost
It is this very Walter Blackie who is said to be responsible for the various unusual sightings and smells that often plague the stunning building.
His physical form has been seen from time to time moving from the dressing rooms into the main bedroom, and sometimes casually wandering the upper landings.
Witnesses say that Blackie's ghost wears a long black cape, and is often seen smoking a pipe – something that he was extremely fond of when he was alive. It is probably inevitable then that the building is often filled with the distinct smell of pipe smoke, thanks to his habit.
Far from being anything like the tortured souls seen in The Haunting of Hill House, Blackie is said to be a very much benevolent spirit – if somewhat slightly unnerving to some shocked witnesses who have had the opportunity to encounter his ghost.
A Rare Paranormal Investigation
I spoke to Stuart McIntosh, one of only a handful of paranormal investigators to ever be given access to the building that is the jewel in Helensburgh's crown. Stuart and his two daughters, Rebecca and Lindsey, both of whom are also paranormal investigators, joined Lanarkshire Paranormal for the night in March 2020 (pre-lockdown) and were rather amazed by the plethora of activity they witnessed. 
Throughout the unique investigation, the team witnessed doors banging, as well as distinct tapping and clicking sounds throughout the entirety of the house.
One strange occurrence witnessed was when a shadow was seen underneath one of the door frames, growing so big that the light was, in the end, completely blocked out.
Another particularly frightening incident happened just after two electromagnetic field (EMF) meters both detected some stage activity – at exactly the same time.
Stuart explains that "the K2 meters were fairly quiet until we went into the pantry, where both spiked simultaneously… just before a jump-scare bang that occurred in the hallway – just outside where we were."
There was no (earthly, at least) explanation for the loud noise that the seasoned team had just heard.
Stuart recalls that Lindsey smelled smoke quite clearly at one stage in the evening, having been completely unaware of previous reports of this exact type of phenomena.
The team also picked up on Blackie's wife's name coming through on a spirit box, not once, but six times, and during a dowsing rods experiment, the spirit of a man called "James" made contact. James was said to have died at the property when it was first being built, back at the turn of the twentieth century.
Thankfully, James confirmed that he was happy to remain at the house.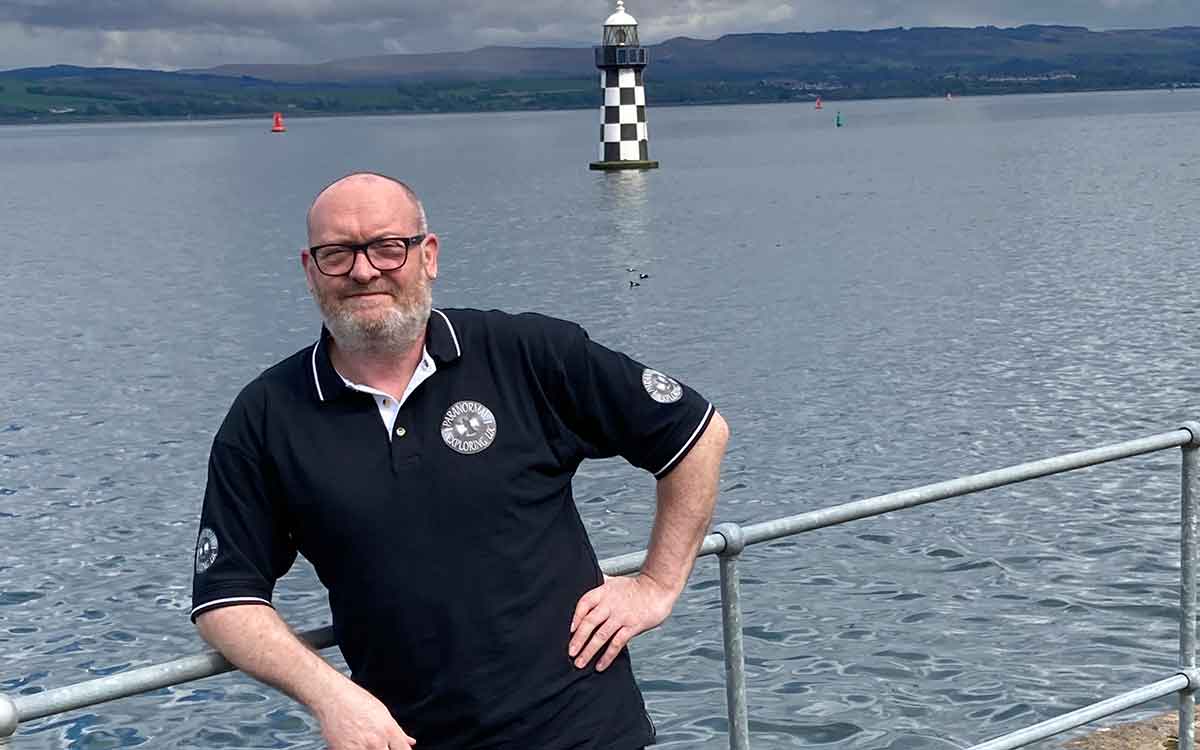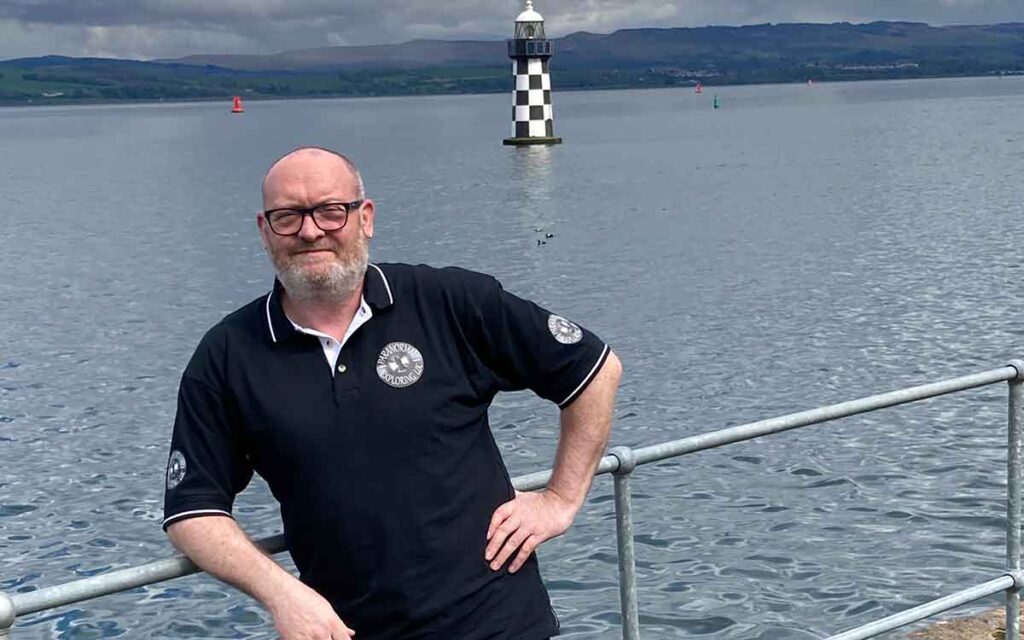 Further into the investigation, at close to midnight, the grandfather clock decided to launch itself into a peal of noise.
Nothing usual there, you might think.
Stuart explains, "When the group were walking back to have a break, someone made a comment about the grandfather clock we needed to pass to reach the kitchen.
"The manager admired it and added 'it's lovely, but the chimes don't work, I've not heard them in the time I've been here.'
"Then, just as we were about to pass it, at 23.45 PM, the chime rang out.
"Everyone was astonished."
I asked Stuart to sum up his impressions of his night-long investigation of Hill House: "The general feel in the building is safe and welcoming," he explains.
"But the resident spirits make sure they let you know they're there."
A Labour of Love
Hill House is currently undergoing an ambitious 10-year restoration project in order to dry the house out, thanks to the notoriously harsh Scottish elements. The house is badly damaged, but The National Trust for Scotland is hopeful that it can be saved.
One might wonder what Walter Blackie would make of the structure, now entombed in a steel frame structure with a chainmail mesh for its own protection?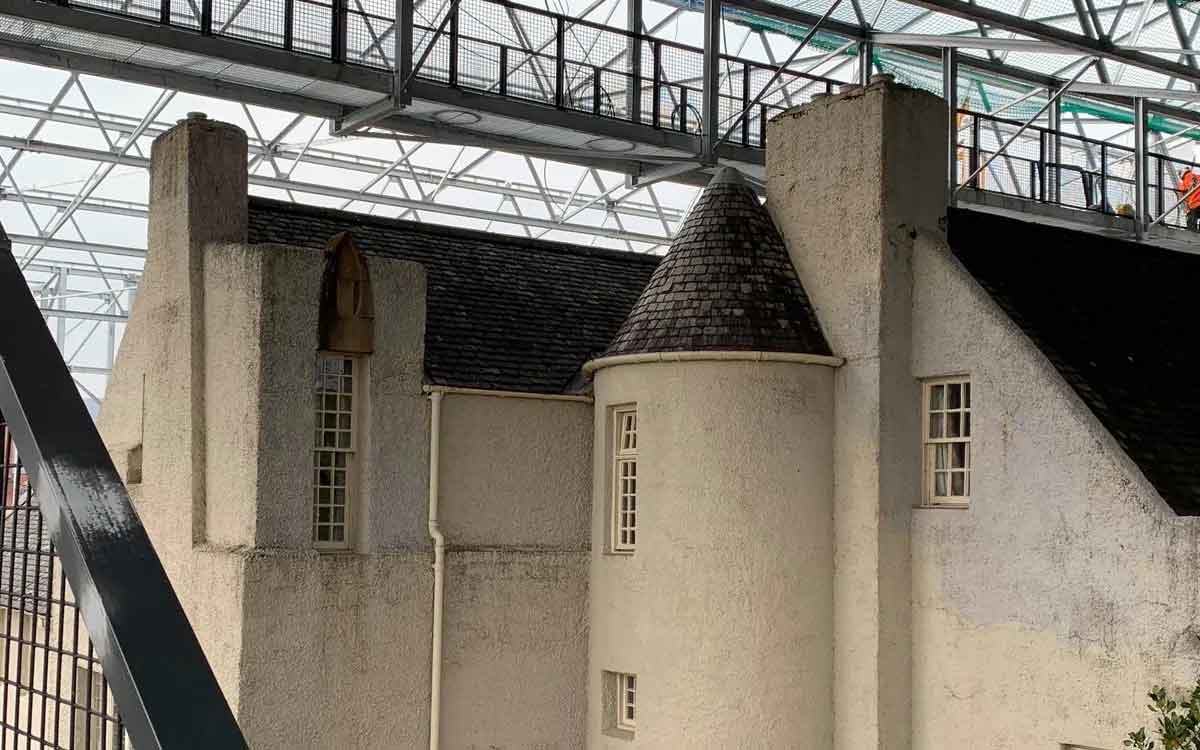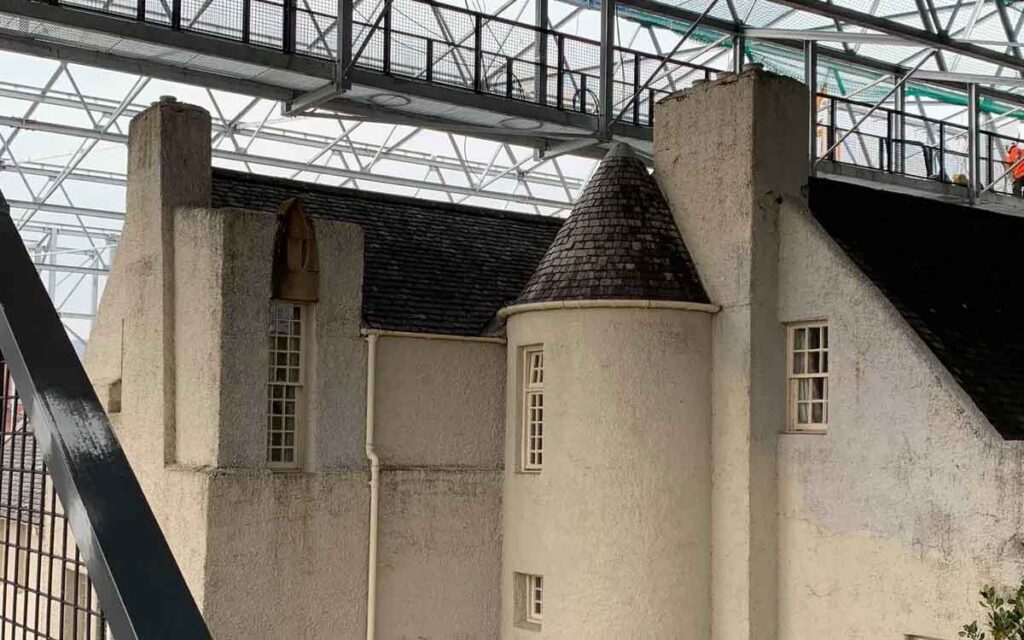 I can't help but imagine Anna and Walter – pipe in hand, of course – gazing out of the master bedroom window, and humbled by the pain-staking task to save his beloved Hill House.
Have you visited Hill House in Helensburgh and perhaps felt something a little, well, unusual? Tell us all about it in the comments section below.
With grateful thanks to Stuart McIntosh of Paranormal Exploring UK for retelling his ghostly experiences at Hill House for the benefit of this article. Be sure to check out the team's Paranormal Explorers Facebook page here.