Reading Time:
3
minutes
Horror legend DAVID McGILLIVRAY reviews The Appointment 1981 for Spooky Isles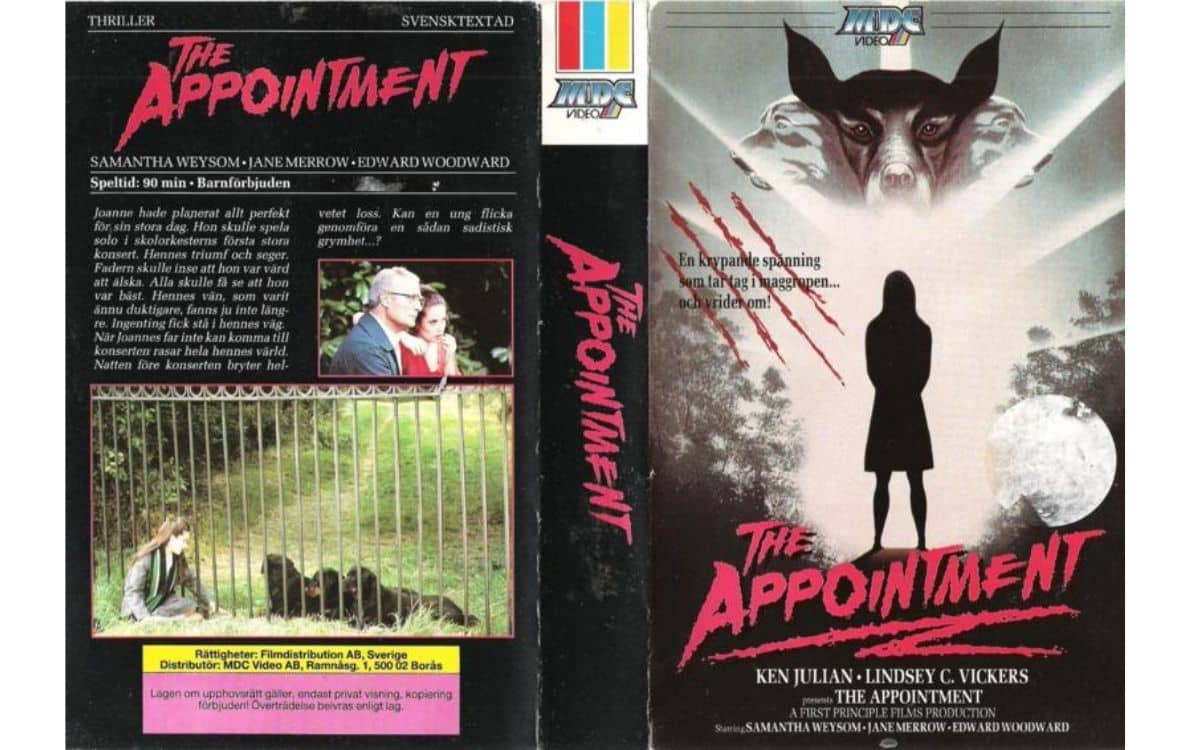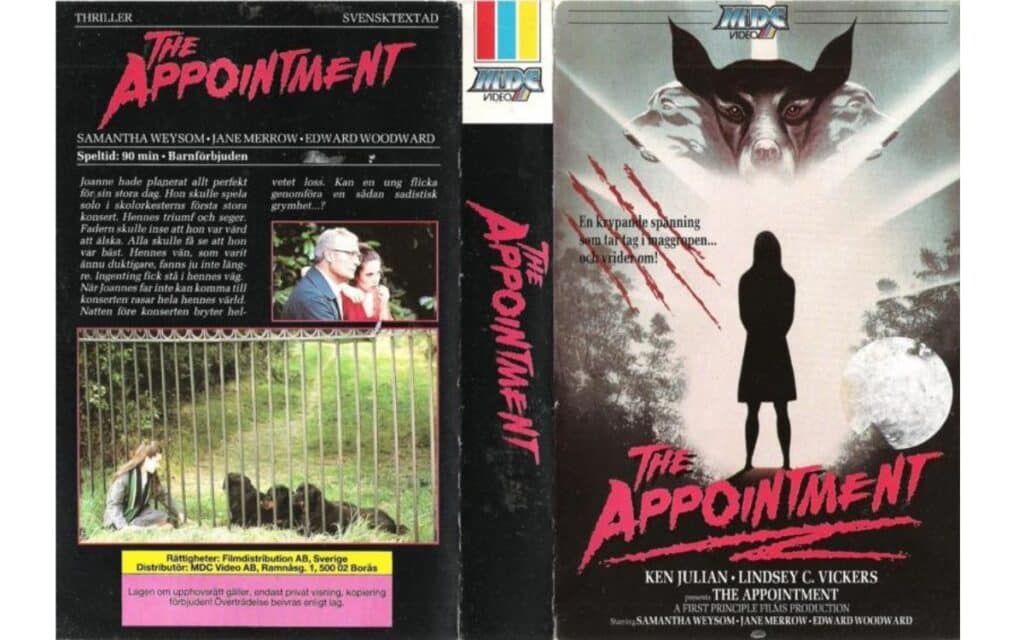 TITLE: The Appointment
YEAR RELEASE: 1981
DIRECTOR:  Lindsey C. Vickers
CAST: Edward Woodward, Jane Merrow, Samantha Weysom
This spooky drama has a reputation among cultists because it's still without a theatrical release well over 30 years after it was made. The cult has been fuelled because writer/director Lindsey C. Vickers never directed another film.
It has a cracker of a prologue in which something quite unexpected happens to a schoolgirl taking a short cut home. But the film's best known for its car crash climax, a dazzling sequence which, as another critic has pointed out, wouldn't disgrace a much higher budget production.
Edward Woodward stars as a somewhat severe papa, who chooses to skip his daughter's school concert in order to undertake a long car journey to help out a business chum.
The trip is evidently doomed in some way because, the night before, both Woodward and his wife (Jane Merrow) have nightmares about winding roads, seat belts and vicious dogs. The ending, while failing to answer most of the questions that have been accumulating, sticks in the mind.
Presumably, it was its cryptic quality that sent The Appointment straight to video. But the same quality more than likely attracted Woodward, by this time trapped mostly in TV and perhaps looking for another oddball indie like The Wicker Man (1973). He may well have been impressed by Lindsey C. Vickers' equally eerie short The Lake (1978).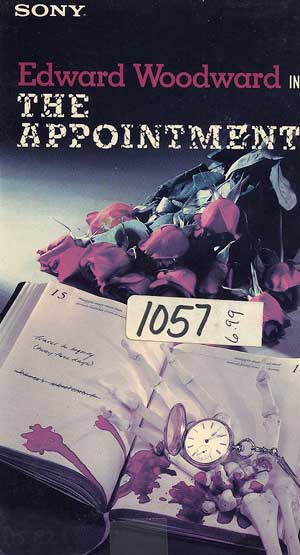 Woodward gives a committed performance. But Vickers doesn't let him down. He's (Vickers could be a woman but it seems unlikely) in complete command of his material, knows how to build suspense, and turns the romance of the open road into something far more menacing. There are similarities with Duel (1971).
Sean Barton's editing of the car crash is superb. This would have been electrifying on the big screen.
If it had opened in cinemas, would it have made Vickers' name? That's debatable. The press probably would have liked the stylishness and the symbolism. But the story is hard to follow and there have been many complaints that the prologue seems to have no relevance.
Woodward's is also the only outstanding performance. Merrow's is stilted and as the daughter, Samantha Weysom is most peculiar but not in a good way. At times she barely reacts. She too never made another film.
It's great that this long-lost film is now on YouTube, but sadly it's a VHS copy in which almost nothing is distinguishable during the night scenes. The Appointment deserves better.
What did you think of The Appointment 1981? Tell us in the comments section below!
Watch opening scene of The Appointment 1981
DAVID McGILLIVRAY has worked in the entertainment industry in various capacities for 50 years. His horror films as a writer include House of Whipcord, Frightmare, Satan's Slave and Terror. More recently he has written and produced a series of horror shorts, collected together as Worst Fears. He has written material for Julian Clary, Paul O'Grady, Angus Deayton and Paul Zerdin among many others, and pantomimes for Julian Clary, Nigel Havers, Stephanie Beacham and Gok Wan. His latest film, Peter de Rome: Grandfather of Gay Porn, opened at Sheffield DocFest before playing at festivals worldwide.