Reading Time:
3
minutes
When a soldier arrives on a couple's doorstep, claiming to be a friend of their dead son, there's trouble afoot in the Thriller episode, In The Steps Of A Dead Man. RICHARD PHILLIPS-JONES investigates.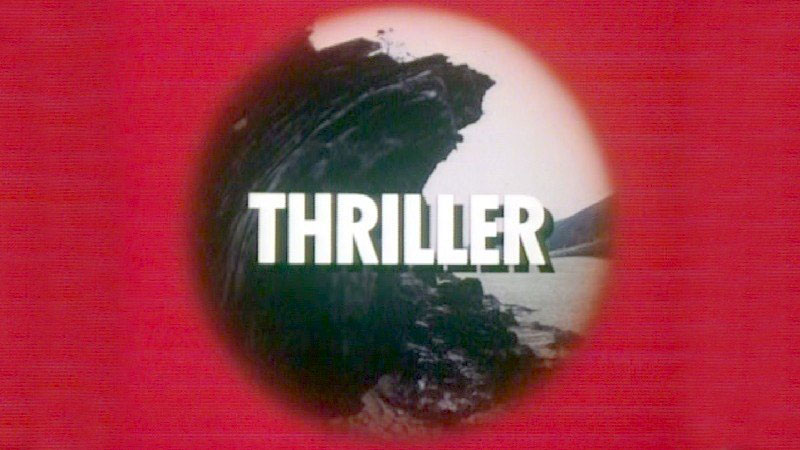 In The Steps Of A Dead Man review
TITLE: Thriller – In The Steps Of A Dead Man
BROADCAST: 22 June 1974
STARRING: John Nolan, Richard Vernon, Denise Buckley, Faith Brook, Skye Aubrey
WRITER: Brian Clemens & Luanshya Greer (from a story by Brian Clemens)
DIRECTOR: Shaun O'Riordan
George Cornfield (Vernon) is an inventor, demonstrating his latest gadget to his wife Betty (Brook) and their prospective daughter-in-law Sheila (Buckley), who is enthusing about a letter telling her that her groom-to-be, Tommy Cornfield will soon be coming home from service in the armed forces.
The gizmo George is working on pauses live television, and by an incredible fluke it manages to freeze on a broadcast of footage apparently showing Tommy being critically wounded in action.
Some four months later, Tommy has passed away and George is still looking mournfully at his frozen image on a TV screen, whilst Sheila is welcoming American friend Grace (Aubrey) to stay, but she's not the only person getting a visitor. The Cornfields are unexpectedly visited by Marty (Nolan), who tells them that he was a close friend of their deceased son and that he promised to visit them after his death.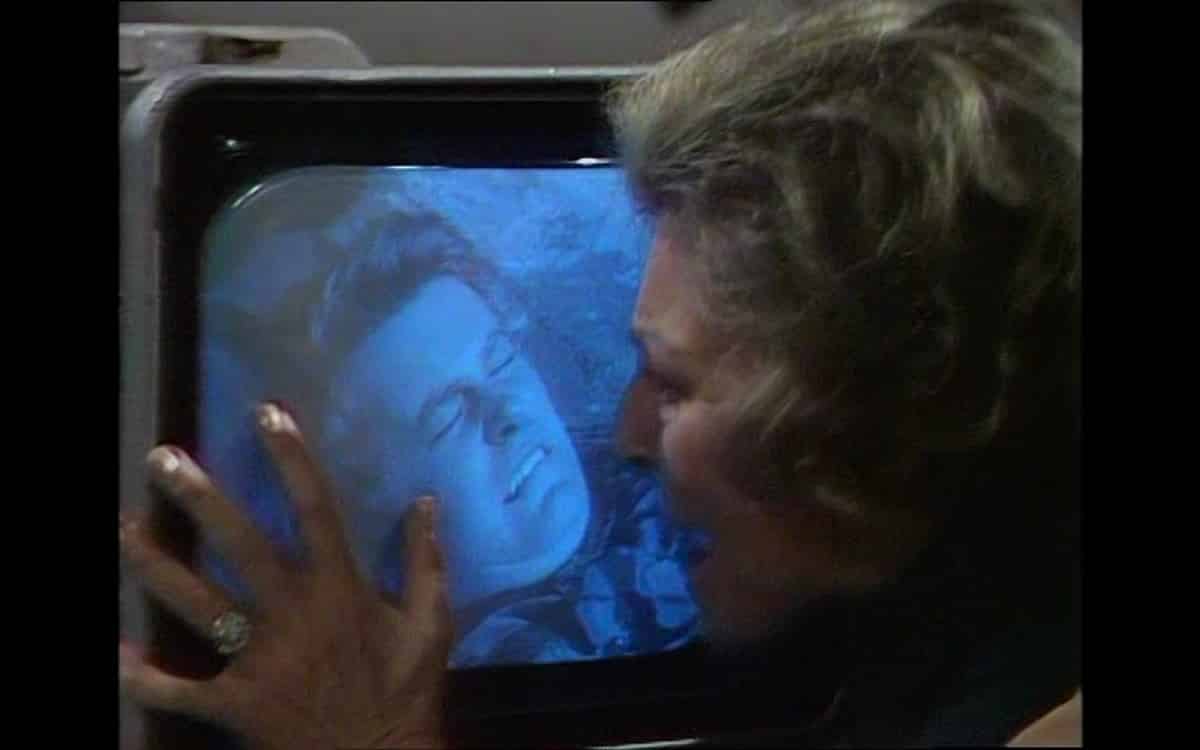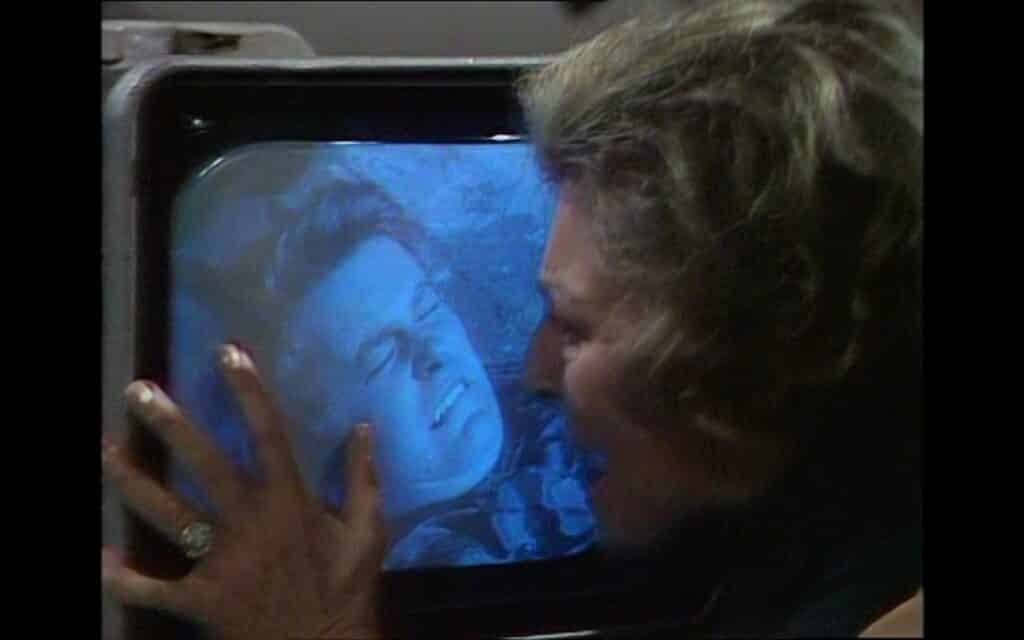 Marty has an uncanny knowledge of the Cornfields and their home, which he explains away by telling them that Tommy told him in great detail of his regular letters from home. He also assures them that Tommy died peacefully, due to his own administration of medical aid as he lay dying, a revelation which seems to bring comfort to the Cornfields.
Before long, the grief-stricken couple have taken to Marty as a surrogate son, insisting he stay with them in Tommy's room, and that he wears Tommy's clothes. Sheila is also somewhat smitten with Marty, and only Grace suspects that the new arrival may not be as perfect as he appears to be.
Grace's suspicions seem well founded when the military police arrive, looking for Marty…
Yet another excellent entry in the third series of Thriller, In The Steps Of A Dead Man is a tightly plotted cuckoo-in-the-nest tale which twists and turns its way to a very satisfactory, if a tad outlandish conclusion. George Cornfield's weird and eccentric inventions add a darkly comic, slightly surreal edge to things at times, and also play a major part in the tale's climax, the final 15 minutes sending the story on a most unexpected trajectory.
There's one truly puzzling element, from the attention-grabbing opening: Why on earth was Tommy's injury being broadcast on television? It's never really explained – if it's meant to be from a news bulletin, it seems a particularly brutal piece of reporting, although I will concede it makes for an effective start to the episode.
TRIVIA NOTES: John Nolan was best known at the time as Geoff Hardcastle in the final series of Doomwatch (1970-71)
Richard Vernon was already a veteran performer, and a prolific one at that. His impressive filmography already included Village Of The Damned (1960), The Tomb Of Ligeia (1964), the Mystery & Imagination production of Frankenstein (1968), and The Satanic Rites Of Dracula (1974).
What did you think of the Thriller episode "In The Steps Of A Dead Man" – tell us in the comments area below!