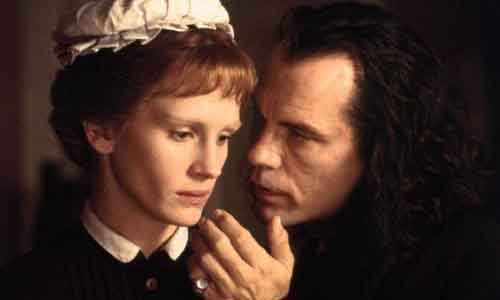 TITLE: Mary Reilly
YEAR RELEASED: 1996
DIRECTOR: Stephen Frears
CAST: Julia Roberts, John Malkovich and George Cole
PLOT: The Strange Case of Dr Jekyll and Mr Hyde told through the eyes of a poor housemaid who works for the good doctor, who falls in love witth the Doctor's divided soul.
FUN FACT: Tim Burton was set to direct but left when he got the script for Ed Wood (1994).
140-CHARACTER MINI REVIEW: Interesting parallel to original story, certainly not the greatest retelling of the Stevenson classic.
Watch Mary Reilly 1996 Trailer
Tell us what you thought of Mary Reilly 1996 in the comment section below!