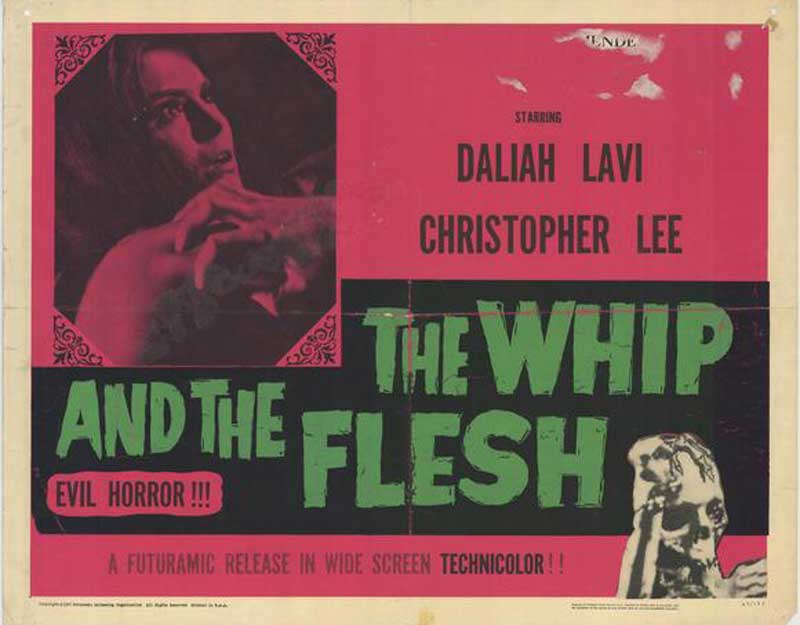 TITLE: The Whip and the Body aka The Whip and the Flesh aka Night is the Phantom
YEAR RELEASED: 1963
DIRECTOR: Mario Bava
CAST: Daliah Lavi, Christopher Lee and Tony Kendall
The Whip and The Body 1963 Review
PLOT: In the 19th century, a sadistic nobleman terrorizes the members of his family. He is found dead, but his ghost soon returns to haunt the residents of his castle.
140-CHARACTER MINI-REVIEW: Simple yet provocative, this atmospheric horror is one of Mario Bava's best with Christopher Lee creepy despite all his dialogue dubbed.
What did you think of The Whip and the Body? Tell us in the comments section below!
Watch The Whip and the Body 1963 trailer