Reading Time:
5
minutes
RICHARD PHILLIPS-JONES looks back at the genre career of one of Britain's most beloved actors, John Hurt, who has died aged 77.
John Hurt's extremely prolific and varied career truly needs a full length biography to do it real justice, but round these parts he is especially (but not exclusively) loved for his work in the realms of horror, fantasy and sci-fi.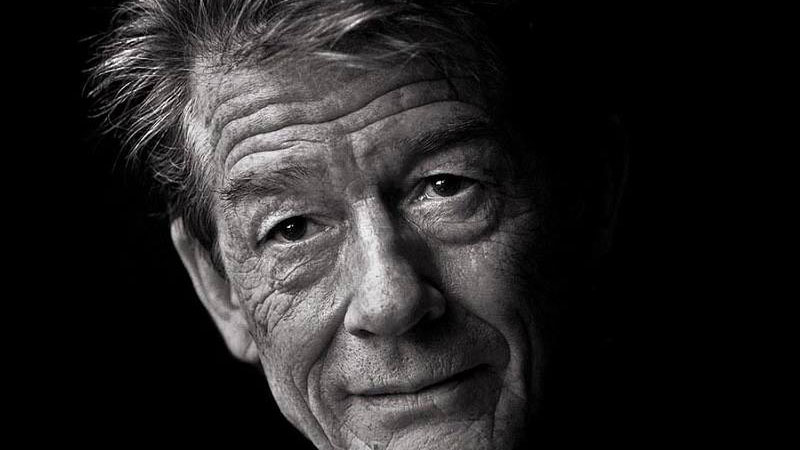 He was born in January 1940 in a small mining village in Derbyshire, the son of engineer and former actress Phyllis, and clergyman Arnould. His career as an international star was something of a slow burner, and he initially established himself as a reliably solid supporting player, appearing in all manner of one-off TV parts and small film roles, before a moving performance as the wrongly accused Timothy Evans, in the chilling 10 Rillington Place (1971) attracted a great deal of attention.
The exposure wasn't initially the springboard into the big time that might have been expected, but Hurt continued to be a hard worker. Followers of Brit-horror will have spotted him with Peter Cushing and Veronica Carlson in The Ghoul (1975), just before he took the role that would cement his reputation, that of Quentin Crisp in The Naked Civil Servant (1975). He was warned against taking the part, his agent fearful that portraying the forthrightly homosexual Crisp would prevent him working again, but the role did quite the opposite for Hurt's career, establishing him as a much-in-demand performer unafraid to take a risk.
A turn as Caligula in I, Claudius (1976) quickly dispersed any concerns over typecasting, and the late part of the decade saw Hurt's international star on the rise. The Shout (1978) saw him in a secluded part of Devon, tormented by the aboriginal magic of Alan Bates, while the same year saw him voicing Aragon in Ralph Bakshi's attempt to bring The Lord Of The Rings to the screen in animated form. It wasn't a great success, but would be a harbinger of sorts for his prolific voice-over work to come.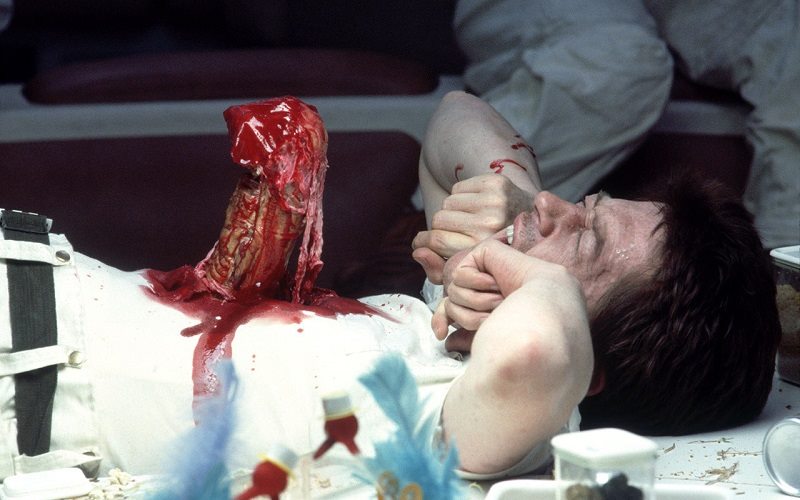 1979 saw Hurt in the ensemble cast of a fairly minor-key sci-fi horror at Shepperton Studios, helmed by former commercials director Ridley Scott. The film turned out to be the massively successful Alien (1979), and Hurt's encounter with the film's protagonist would quickly be taken to the hearts of genre fans as an all-time classic. He would memorably and hilariously revisit the scene for Mel Brooks, in the Star Wars spoof Spaceballs in 1987. It was also Brooks who would be in-part responsible for Hurt's next career highlight, as the executive producer of David Lynch's The Elephant Man (1980). Hurt went through seven hours of make-up work daily to transform into the unfortunate John Merrick, using casts taken from Merrick's own remains. He lost out at the Oscars to Robert DeNiro (in Raging Bull). I'll leave it to you to debate who would have been the most deserving winner, but he was at least recognised by BAFTA for his turn in Midnight Express (1978).
The rest of the 80's would prove to be a mixture of peaks and troughs for Hurt. Tragedy struck when his long time partner Marie-Lise was killed in a riding accident, and media commentators subsequently seemed more interested in his off-screen drinking habits than his acting work. Still, Hurt never lost his ability to surprise, demonstrated by his appearance as the title character in Jim Henson's The Storyteller (1987), produced in England by TVS. His selection for a programme aimed at children might have raised a few eyebrows at the time, but his young audience warmed to him immediately, his narrative style suiting the series' tales to a tee.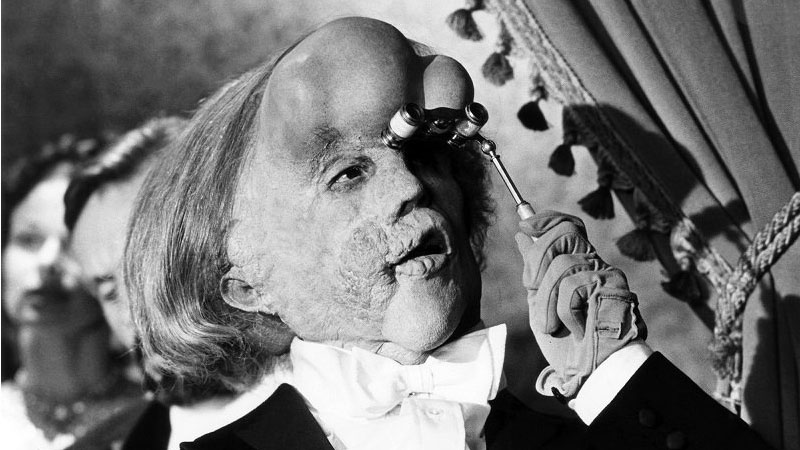 Hurt's other defining moments of the decade couldn't have contrasted more: His turn as Winston Smith in 1984 (released, appropriately in 1984) was a highlight of an adaptation which may have suffered by comparison to the BBC version with Peter Cushing, but has seen its reputation steadily rise. He also voiced the UK Government-backed campaign to raise awareness of the rising spread of AIDS, in a somewhat Orwellian-feeling TV ad which, in the tradition of many public information films, was something of a mini horror movie.
As the 90's dawned, Hurt seemed to have attained a quite unique place in the acting profession, part-beloved national treasure, part-delightfully quirky outsider. The decade began with one of Hurt's personal favourite roles in The Field, and the lead in Roger Corman's underrated directorial return, Frankenstein Unbound. After that, he often alternated between major supporting character roles and a plethora of voice-over jobs (unsurprising, as Hurt possessed one of the most distinctive voices in his field).
A new millennium saw a new generation of directors, who had grown up on Hurt's films, utilising his talents. Not least amongst his new projects, the role of Mr. Ollivander in the Harry Potter series made a new audience aware of his talents, but it also became clear just how disparate a mix of film makers were fans of his work. Guillermo Del Toro cast him in the Hellboy movies, Tom Twyker hired him to narrate Perfume: The Story of a Murderer (2006), and he starred in an unconventional retelling of M.R. James' Whistle And I'll Come To You (2010) for the BBC's revived Ghost Stories for Christmas strand.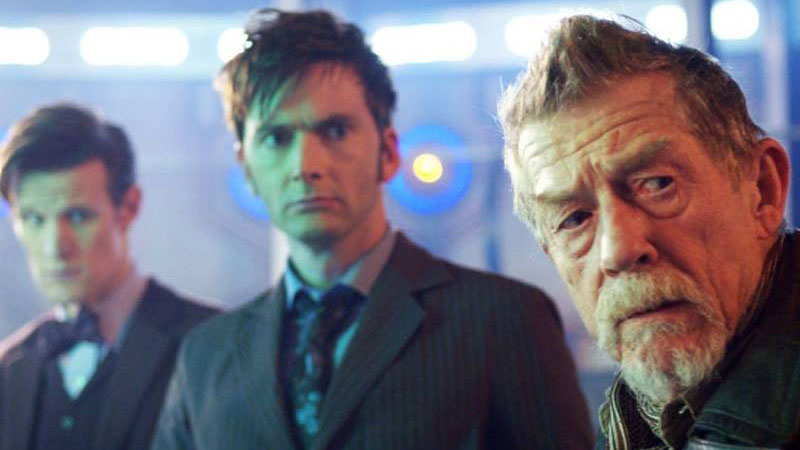 A return to the role of Quentin Crisp for An Englishman In New York (2009) fittingly brought Hurt's career full circle, although he evidently had no plans for retirement. 2013 provided another pair of career highlights: As a previous incarnation of Doctor Who for the show's 50th anniversary, and as the centuries-old vampire Christopher Marlowe (who just happens to be the playwright of Doctor Faustus) in Jim Jarmusch's marvellous Only Lovers Left Alive.
John Hurt passed away on Friday, 27 January 2017, of pancreatic cancer. He was 77. I think it's safe to say we're gonna miss him.