Reading Time:
5
minutes
CHRIS NEWTON takes a look back on the Psychoville Halloween Special from 2010…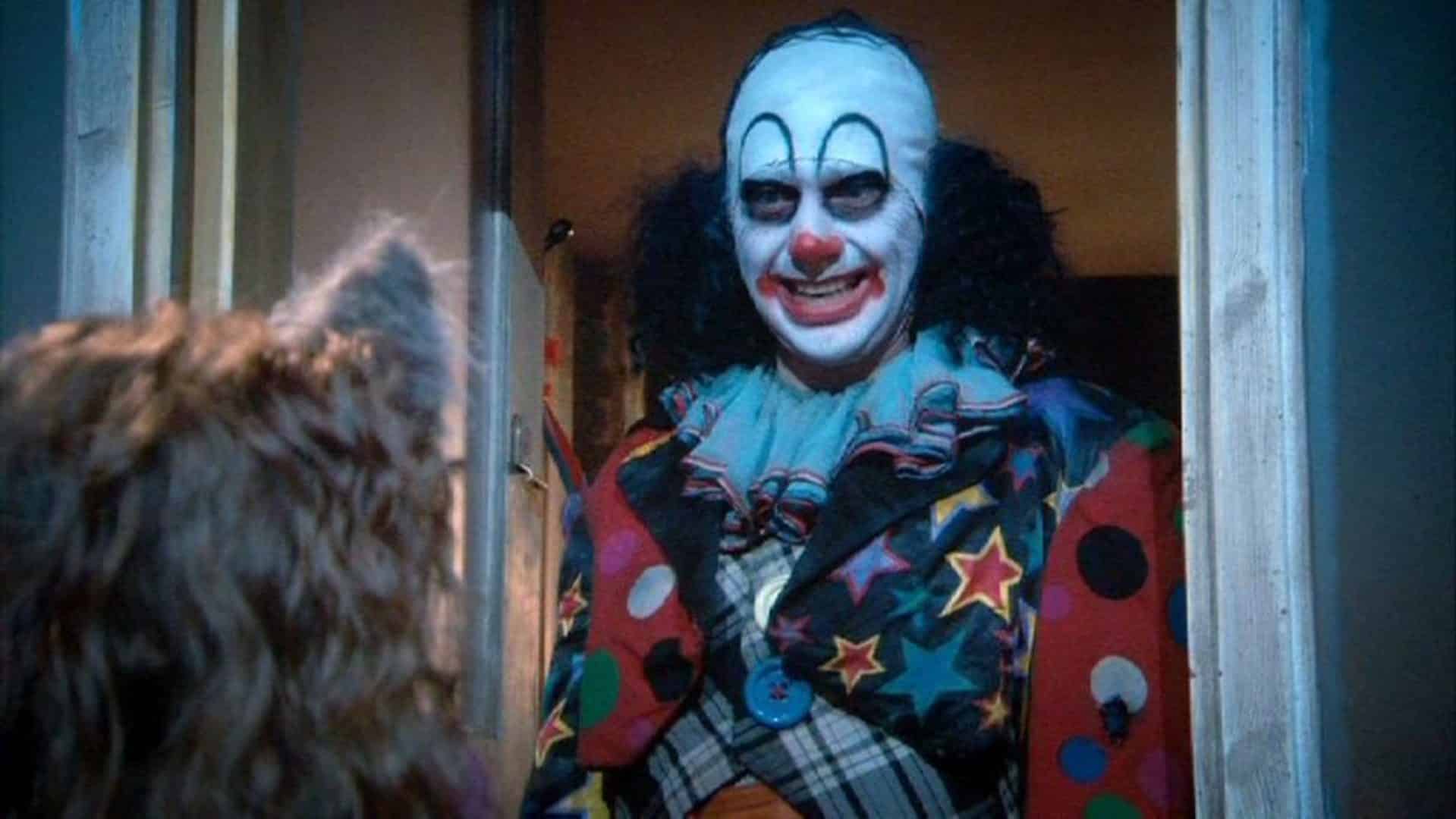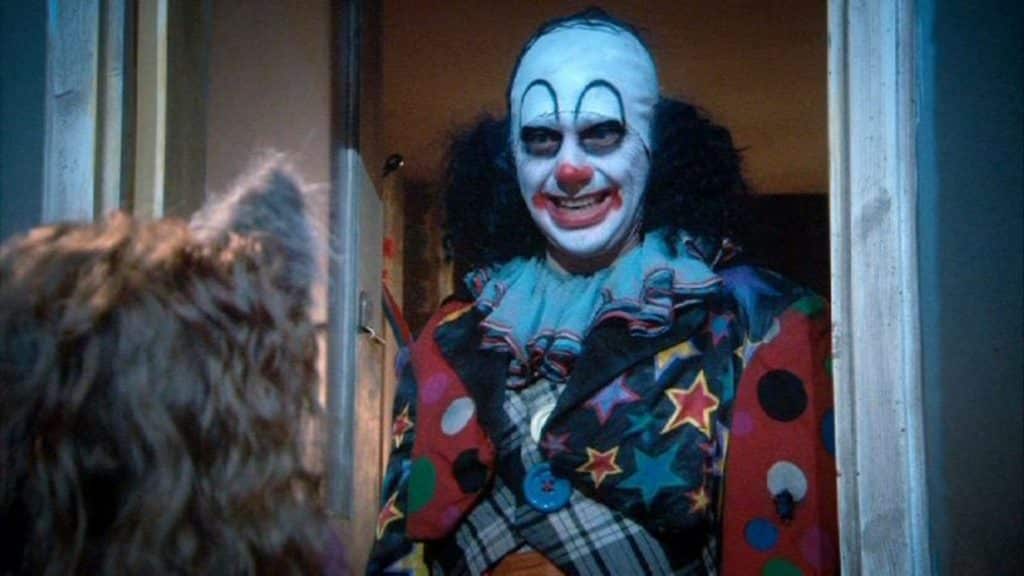 In the build up to The League of Gentlemen's triumphant 20th Anniversary return, I thought it was time to revisit the criminally underrated Psychoville, the Black Comedy-Mystery series penned by, and starring, one half of The League, Steve Pemberton and Reece Shearsmith. (Probably best known as local shopkeepers Edward and Tubbs.)
Somewhat overshadowed by the enormous success of their subsequent collaboration, Inside No. 9, Psychoville centred around five former patients of Ravenhill Hospital and ran for only two series, the first in 2009 and a second in 2011.
But between the two series, we were treated to a Halloween Special in 2010 which, seven years down the line, has become an almost mandatory annual viewing in many homes.
This Halloween special is delightfully unusual in that, barring the final scene, it does very little to tie the two series together, taking more of a Treehouse of Horror approach and using each of its main characters to tell (or re-tell) five spooky stories, and in many ways, is as much of a love letter to the Amicus portmanteau horror anthologies of the 60s and 70s as it is an episode of Psychoville.
We begin with a framing narrative in which Drew, a young man haunted by a terrifying childhood experience at Ravenhill, leads a TV location manager called Phil Walker around the abandoned hospital. The sinister tonal similarities to 1972s Asylum are brilliantly offset against the fact that Phil is scouting locations for a show called Dale Winton's Overnight Ghost Hunts. It's this brilliant sense of self-aware silliness that makes the scares all the more effective.
The first segment is probably the creepiest, and is presented as a story-within-a-story as Ravenhill's Nurse Kenchington (a cross between Nurse Ratched and Mrs Baylock, played to villainous perfection by Dame Eileen Atkins) traumatises a young Drew with a cautionary tale, in which Mr Jelly, the hook-handed clown, is haunted by terrifying trick-or-treaters.
Perhaps what makes Psychoville so excellent and so unique is the almost seamless blend of humour and horror.
Despite the absurdities, the scares are almost never played for laughs and here, the silent, masked children stood inhumanly still and seen through the dimpled glass of Jelly's front door is as striking and iconic an image as Asylum's severed-head-wrapped-in-paper.
A kind of meta-awareness, and ownership of, influences is brandished as Mr. Jelly contemplates his Halloween viewing schedule: "Gonna have me tea now. Then I'm gonna watch Exorcist One, Exorcist Three. Don't bother with Exorcist Two, it's shit."
In short, this is the second chapter in a three-part story, a cheeky parody and a standalone Halloween classic, which manages effortlessly to be all three simultaneously.
If you are a fan of classic British horror – or any horror, for that matter – you would be a fool to miss out on The Amicus influence is never more blatant than in the second section, in which Phil relates a story he heard from 'a friend of a friend' about a former Ravenhill patient.
The story in question is an almost beat-for-beat recreation of The Neat Job, from 1973's The Vault of Horror.
Both involve the long-suffering wife of an obsessive husband, but the plagiarism is instantly forgivable because Psychoville's wife in question is Joy Ashton, who copes with having lost her child to cot death by treating a plastic doll called Freddy as if it were a real child, played with demented relish by the one and only Dawn French.
The clean-freak husband angle is given a 21st Century twist regarding a multitude of confusingly coloured recycling bins. If you've seen The Vault of Horror, you'll know that the husband ends up not only being dismembered, but tidied away neatly. In this case he is quite literally recycled in the most wonderfully macabre way.
The third instalment is possibly the most conventional horror story, in which a blind man, Oscar Lomax, is given an eye transplant.
Whilst it has echoes of the Tales of the Unexpected episode I'll Be Seeing You, its influences are not limited to the UK, and it owes a huge debt to Ju-on: The Grudge, but as with the Dale Winton references, Lomax's fearful visions of the murder of an elderly Japanese woman are wonderfully accompanied by the EastEnders theme tune and references to Bovril.
One feels it is the writers who are really speaking when Drew announces that Kenchington "saved the best for last", as it is obvious that Shearsmith and Pemberton are in their element, throwing references and paying homage left, right and centre as deranged mother and son duo David and Maureen Sowerbutts on their way to a fancy-dress party dressed Frankenstein's monster and his iconic bride (this section even begins in black and white in full Karloff homage.)
Ostensibly, it is a variation on the classic scary hitchhiker story, even down to the radio report of a killer on the loose, but for all these tropes, and references to Ed Gein and The Texas Chainsaw Massacre, the true inspiration here is John Landis, as evidenced by the visual effects in the final scene. (Interestingly, Landis went on to appear as himself in an episode of Series Two.)
It's amazing how many references are crammed into this hour-long special whilst simultaneously telling five excellent tales, never letting the comedy or the horror let up for a second. These four tales may or may not have officially happened within the Psychoville universe (to the extent that some of the characters are killed off, only to reappear in series two), but within the closing moments we are catapulted back into continuity as Drew wanders into the closing scene of series one as all the threads finally come together.
In short, this is the second chapter in a three-part story, a cheeky parody and a standalone Halloween classic, which manages effortlessly to be all three simultaneously. If you are a fan of classic British horror – or any horror, for that matter – you would be a fool to miss out on Psychoville.
You may also be interested in the similarly Amicus-inspired League of Gentlemen Christmas Special from 2000, and the Inside No. 9 2016 Christmas episode, The Devil of Christmas, the latter of which went so far to recreate the Tales From The Unexpected / Armchair Thriller atmosphere that it was filmed with 70s cameras and directed by classic Doctor Who alumni Graeme Harper.
CHRIS NEWTON is the singer and lyricist of the Blackpool-based punk band Dischord, renowned in the UK scene for their elaborate albums and energetic live performances. Their latest album 'War Or Peace' was described by Musically Fresh as 'beautifully crafted and lyrically untouchable'. Chris' writing credits include the black comedy novels 'Life Begins at 40' and its sequel 'Behind The Sofa', co-written with Mark Charlesworth. His ghost story 'Grim' was featured in The Crowvus Christmas Spirit anthology. Chris has been obsessed by witches, ghosts and all things supernatural ever since he was a boy. When people ask him why, he replies "I'm from Witch County."  You can follow Chris on Twitter here: @crnewton6