Reading Time:
< 1
minute
The Hands of Orlac 1960 is a slightly dull remake of 1924 classic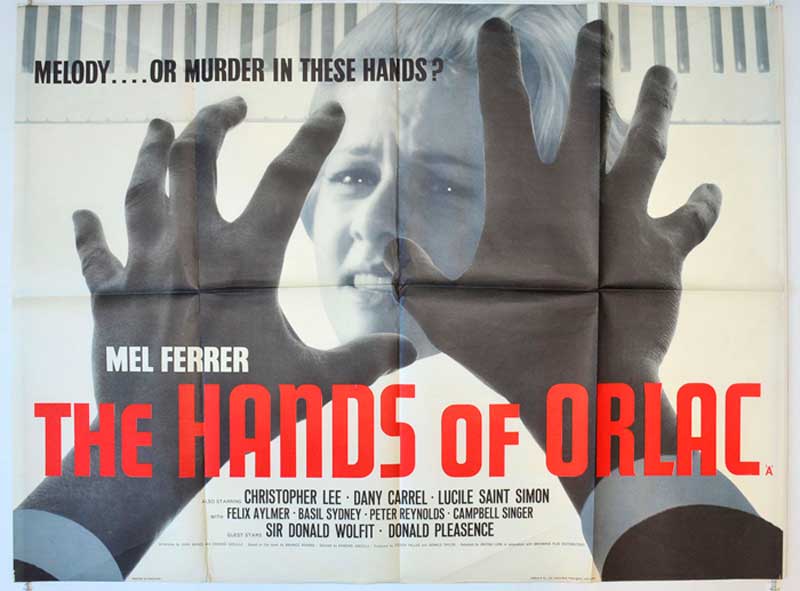 TITLE: The Hands of Orlac
YEAR RELEASED: 1960
DIRECTOR: Edmond T. Gréville
CAST: Mel Ferrer, Christopher Lee, Dany Carrel, Donald Pleasence
PLOT: A pianist has a transplant operation that gives him a new pair of hands. Unfortunately, the hands belonged to a murderer, and he finds the hands starting to take over his life and commit crimes. A seedy magician suspects what is happening and tries to blackmail him.
Tell what you think of The Hands of Orlac 1960 in the comments section below!
Watch The Hands of Orlac 1960 trailer