Reading Time:
3
minutes
Legend of the Werewolf 1975 came at an interesting time during the history of lycanthrope cinema, says TERRY SHERWOOD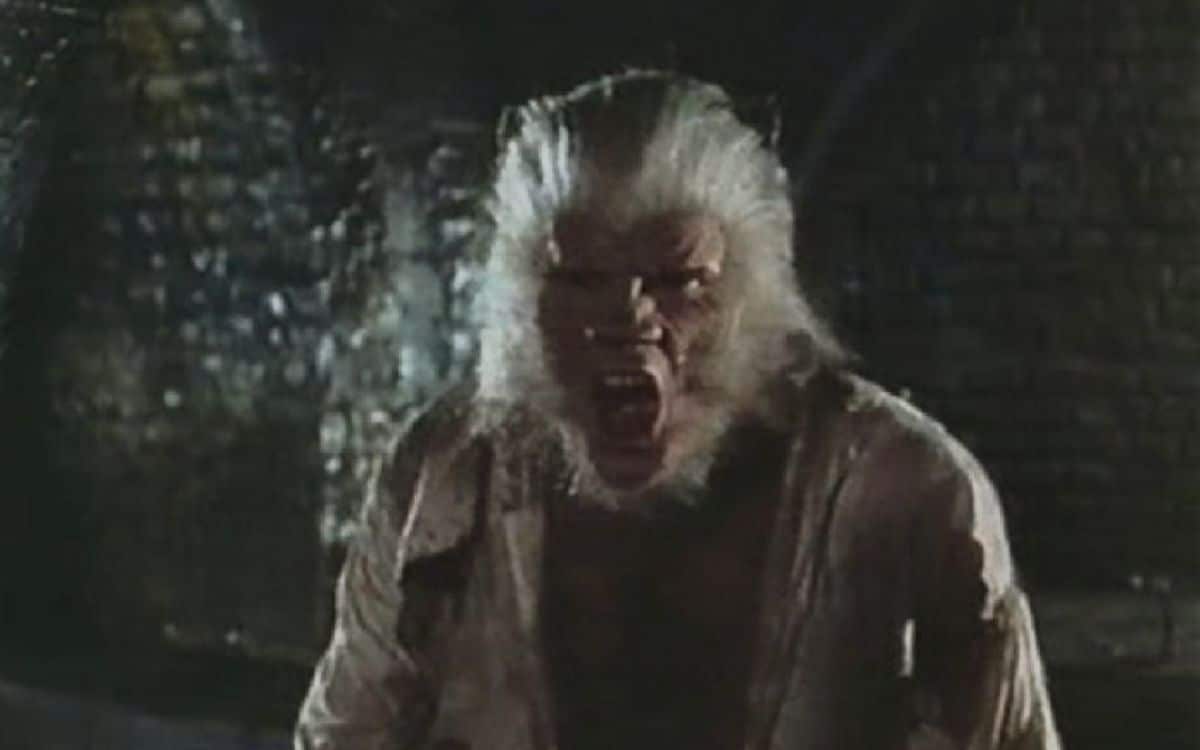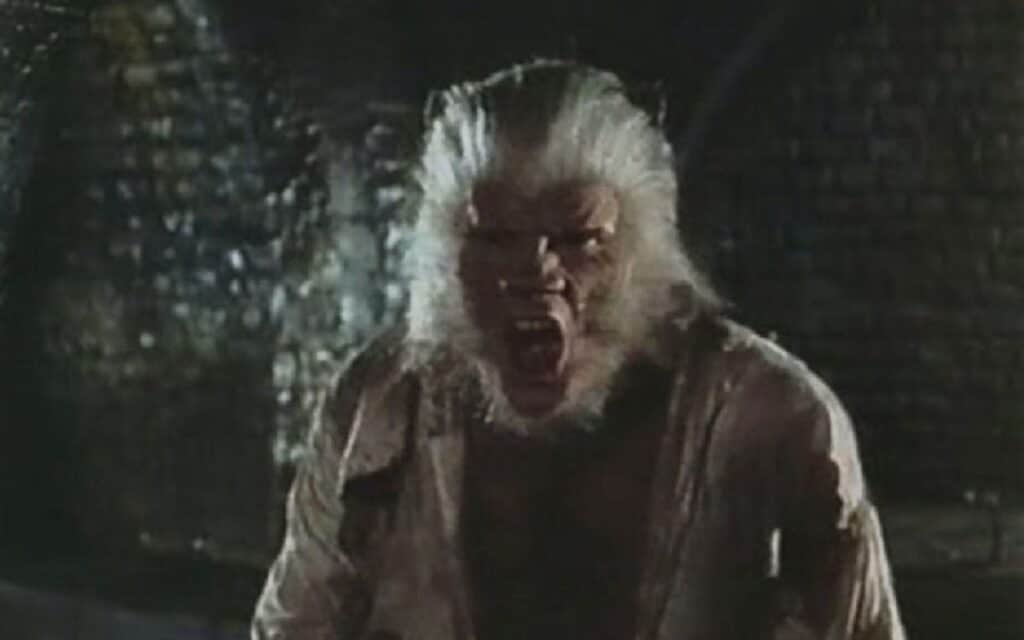 Review of Legend of the Werewolf 1975
TITLE: Legend of the Werewolf
YEAR RELEASED: 1975
DIRECTOR: Freddie Francis
CAST: Peter Cushing, Ron Moody, Hugh Griffin, Roy Castle
Imitation works for those that can extend the boundaries of the original. This is the case of Legend of The Werewolf 1975, which was produced by Tyburn productions, who were attempting to produce gothic horror as Hammer was winding down.
The film was directed by reluctant genre veteran Freddie Francis from a script by Anthony Hinds. The story looks and sounds very much like a draft of the earlier Hammer production Curse of the Werewolf 1961. This is not surprising since the source for elements of the story for both these films was the Guy Endore novel The Werewolf of Paris, published in 1933. Endore did work for Universal studios, however, this seminal book was not an influence on The Wolf Man 1941, or the earlier Werewolf of London 1935.
Curse Of A Legend
Legend of the Werewolf 1975 follows the familiar pattern of a story that often rehashes old themes and ideas, coupled with modest production values adding a star for poster appeal, in this case, Peter Cushing. Buried in the credits was Ron Moody, who tore the place down with his performance as Fagin in Lionel Bart's musical Oliver 1968 and the always bombastic, yet fun, Hugh Griffith.
A baby is left for dead and is raised among wild animals. In this film, actual wolves were used in the sequences along with effective Cushing narration. A few years pass and he is rescued by a travelling carnival run by Master Pamponi (Griffith) and his band of pathetic performers. He spends the rest of his youth performing as "Wolfboy".
Finally, he embarks out on his own and goes to work as a zookeeper in Paris. Then he has grown into a large, strapping naïve lad Entoile (David Rintoul). Murders begin to happen and Peter Cushing, a medical examiner dabbling in detective work, begins to piece the mystery together to a predictable end.
The Horror Of It All
No new story elements or dangerous sequences happen other than a distasteful killing of wolves and other animals in cages as they are thought to be causing the murders. I find any harm to animals in the film, be it like this or the Italian cannibal films repressible and the mark of cheap lazy writing. My belief is this moment of shock was put in just simply to shock people, much like the infamous assault scene in Frankenstein Must be Destroyed 1969.
Peter Cushing, Hugh Griffith and Ron Moody all do a credible professional job, if you can get by Moody giving his character too much of a "Long John Silver" laugh in some moments. Makeup wise, the monster looks like a cross between Oliver Reed and Paul Naschy. Hard to believe that this film was only six years away from the very different look of The Howling 1981 and An American Werewolf in London 1981. What a difference the time, budget and story make as reflected in the change to come.
Times They Are A-Changin
The film also sees people in their first starring or supporting role or behind the camera learning the craft. One of these was David Rintoul, who went on to a huge career in film, stage and television, including work on The Crown and others. One forgets that this is the function of these B films or lower budget pictures, to serve as a training ground for actors, writers, technicians and others.
In fairness to Legend of the Werewolf 1975, this was a film that showed the changing face of horror. The horrors were becoming visual, hard-hitting, and controversial making this film quaint yet comforting.
Tell us your views of Legend of the Werewolf 1975 in the comments section below!
Watch Legend of the Werewolf 1975