Reading Time:
3
minutes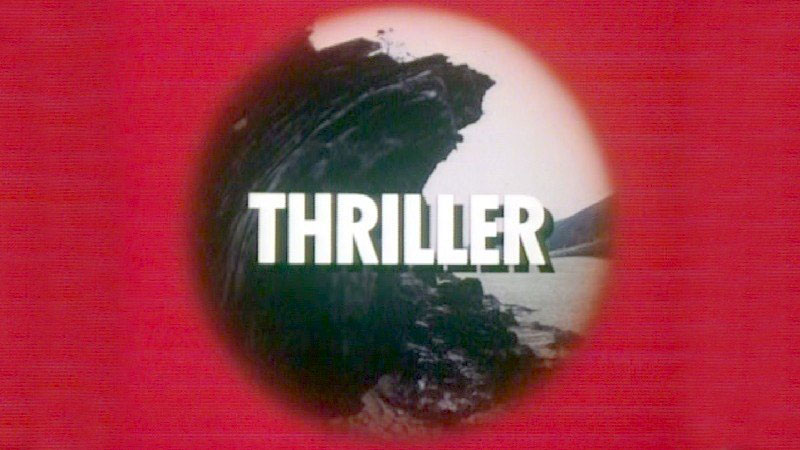 RICHARD PHILLIPS-JONES rounds off series two of Thriller with Sign It Death, as a secretary from hell has a murderous method of getting the man of her dreams.
TITLE: Thriller – Sign It Death
BROADCAST: 9 March 1974
STARRING: Francesca Annis, Patrick Allen, Moira Redmond, Patrick Allen, Sheila Fearn
WRITER: Terence Feely (from a story by Brian Clemens)
DIRECTOR: Shaun O'Riordan
The Carter family of three are just settling down for dinner. As they do so, an unknown assailant emerges from behind the curtains, wielding a pair of scissors. Brutally stabbing the trio, the killer then proceeds to switch on a vacuum cleaner, begins cleaning up… And the opening titles haven't even started yet! It must be one of the most visceral openings in the entire run of Thriller.
Post-titles, police arrive at the scene and find the dining table neatly re-laid, but the unfortunate family's bodies are lying on the freshly hoovered floor, near an incongruously placed copy of a trashy photo-story magazine called Romantic Heart. Its cover story is entitled I Married My Boss.
We are then introduced to temporary secretary Tracy Conway (Annis), registering with an agency in London with very fixed ideas on the role she wants. She insists on an English employer, saying that they are "less insistent… more gentlemanly".
When Tracy leaves the agency and purchases a copy of Romantic Heart from a news stand, the viewer is left in no doubt of who murdered the family at the start of the episode, and when she bumps into business man Richard Main (Allen) immediately afterwards, Tracy has her sights set on him as her next employer.
It soon becomes apparent that Tracy is not only after the dream job – she is after her dream husband into the bargain. The fact that Richard already has a wife (Redmond) isn't the kind of detail that will put her off, nor will the matter of him already having a perfectly good secretary (Fearn). In Tracy's mind, both can be removed from the equation, and she still has a nasty way with a pair of scissors…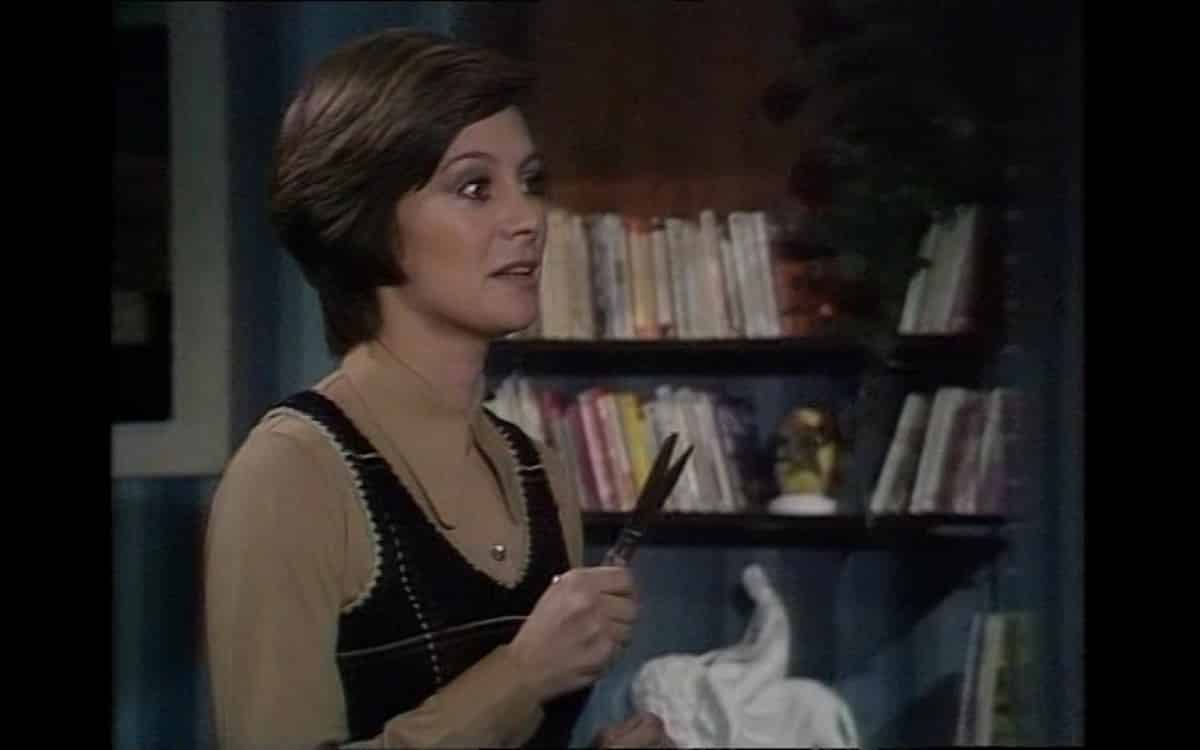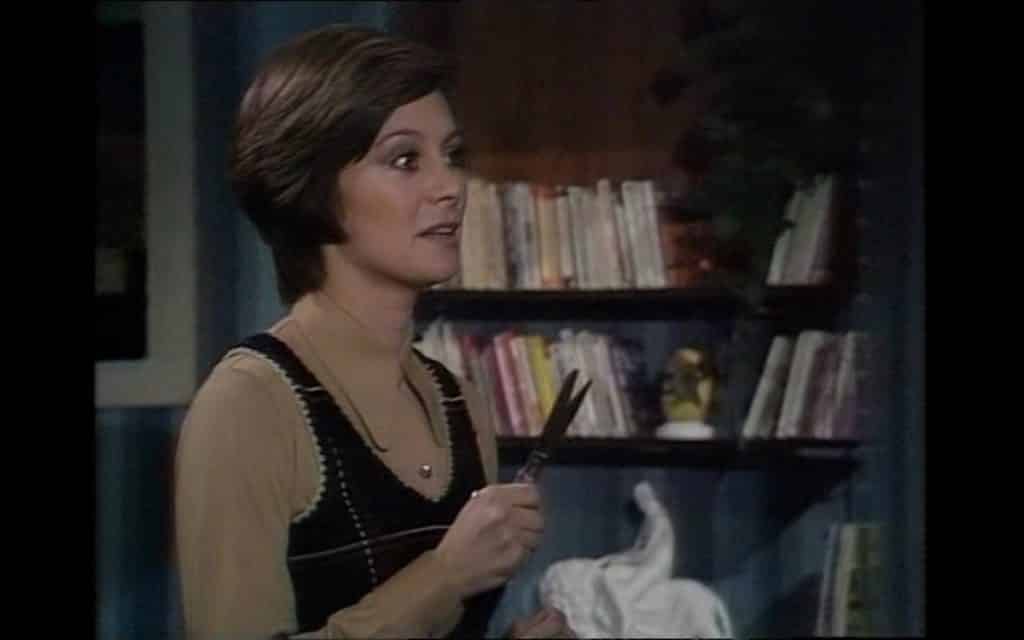 This is familiar Thriller territory, and after the misstep of previous episode K Is For Killing, it's a welcome return to more comfortable ground. Perhaps Brian Clemens had this in mind when sequencing the series two running order: often, the weakest episode of any episodic series (be it dramatic, sitcom or sketch comedy) tends to be placed second-to-last in the run, and a strong entry saved for the finale.
Francesca Annis was perhaps not the most obvious performer for the role of a psychotic secretary, but her turn in 1971's Macbeth (as the titular Lady) showed her as more than capable of being the bad girl, and she makes for a most enjoyable villain. Patrick Allen once again demonstrates why he was one of the most dependable male leads in the business, solid as a rock as the grand guignol unfolds around him. It's all ever so slightly over the top, it must be said, but in this context the approach works well.
Sign It Death brought the mostly brilliant second series of Thriller to a close. After a very short break, the show returned for a third series on June 1st 1974. Could it maintain its high standard? Join me soon, for A Coffin For The Bride to find out.
TRIVIA NOTES: As per usual, Sign It Death was padded out with elongated front and end titles for its later US TV-Movie version. Here, the relatively slim list of end credits (which ran around 40 seconds in its original incarnation) was incredibly stretched out for a whopping four-and-a-half minutes!
As noted in the main episode guide, the week after Sign It Death was broadcast, on March 16th 1974 a Yorkshire Television production entitled Who Killed Lamb? was screened in the same time slot. It was listed in the TV Times magazine as an episode of Thriller, but actually had no connection with the series. Still, the use of such subterfuge demonstrated that Thriller had built up a considerable following which the ITV network wanted to tap into.
Sheila Fearn would later play the TV wife of Norman Eshley (the killer in The Colour Of Blood, s1 ep5) in the sitcom George & Mildred (1976-79).